Today was supposed to be a day filled with a number of house projects that I've been putting off forever. Well...when faced with the reality of all that I had to do, I wanted to run away. Fortunately, it was cold, and it began to drizzle as the day wore on. Yes, I did say "Fortunately." It gave me the excuse to make a cup of tea and climb into bed to snuggle down under the covers.



Please don't think this is my real life (a woman of leisure eating bonbons and drinking tea). This really isn't like me. I don't enjoy naps and I love to be up and running around. I do this rarely and only when I'm feeling the need to re-group after hectic times. And quite frankly, it has been hectic times for two months now, and I was ready to get off the train and rest for a day.
As I sat there, I began to think about this blog and what I'm doing in my life now, and how much my life has changed since I began blogging. I've met some incredibly wonderful people. I've turned a corner artistically in my life. I've sustained losses that have been difficult, but I have also had many joys in this time too.
In each post I've written, I've deposited a bit of myself. Blogging helps me to focus my thoughts on what is truly important, and I hope it will touch those who happen to find me.
Wishing You All A Beautiful Day!
Nancy

Pictures from my garden…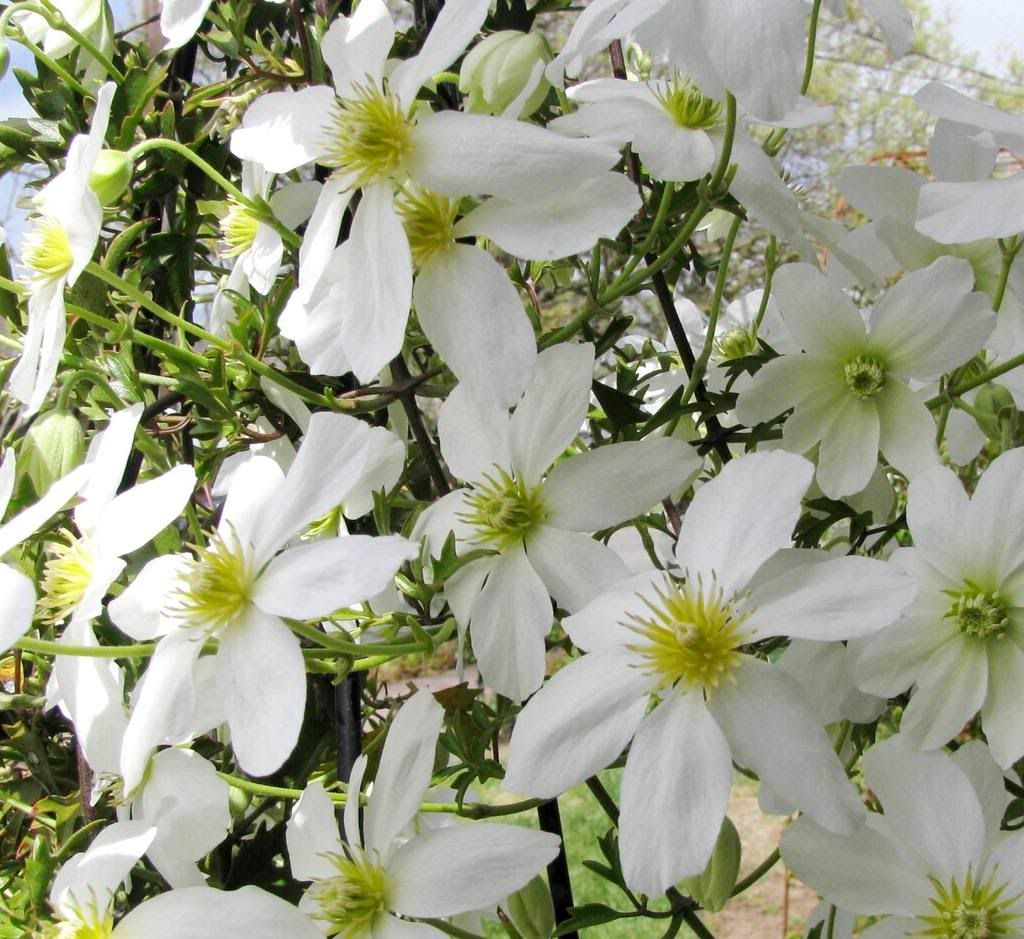 An evergreen clematis. . .It blooms only once a year for two weeks. The blooms are worth the wait.




These daisy-like flowers are becoming a favorite with me. They are outstanding bloomers!




Breath of Heaven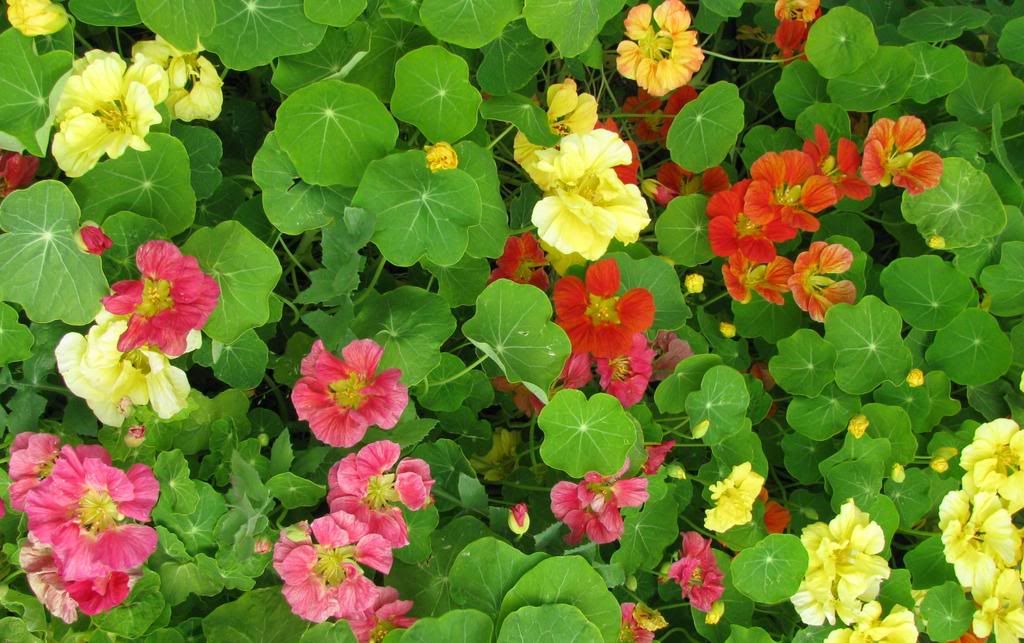 Nasturtium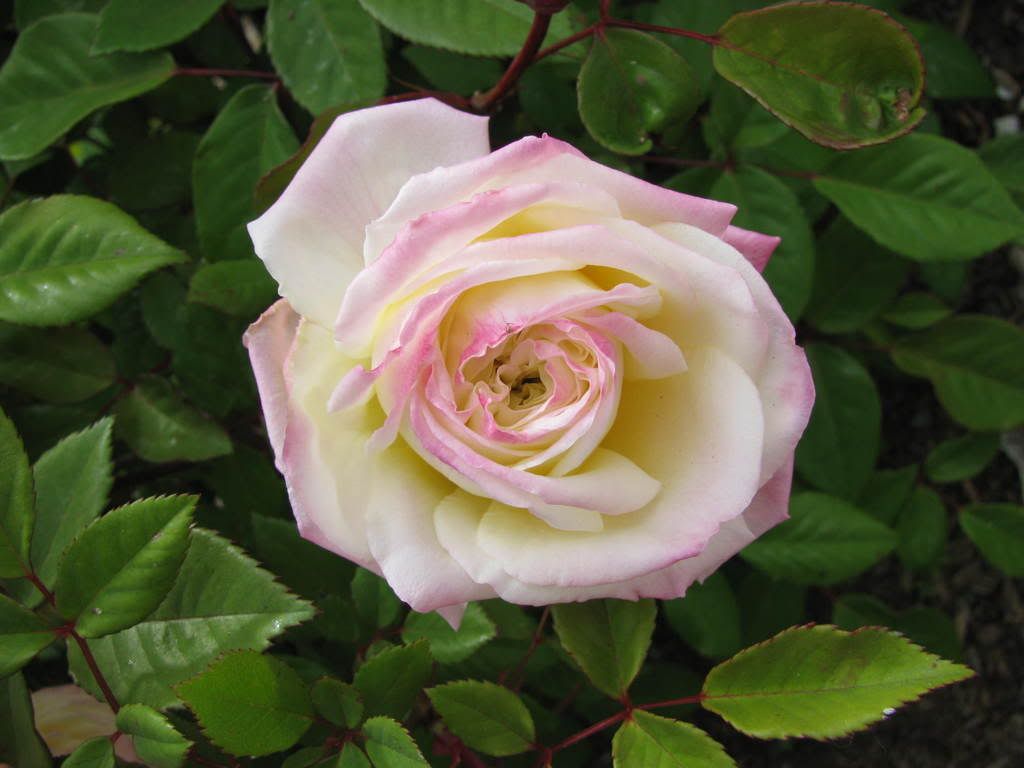 A German Rose





More of my favorite in a deep purple