Boy, I have been so busy, it's a little insane! I keep thinking things are going to slow down, but I'm beginning to believe that's not going to be happening anytime soon. ;~)
This weekend I worked on finishing several different projects I've had in the making for weeks.
Plus, I received the sweetest gifts today!
The first gift is pictured below and was made by the sweetest little boy who knows that I love to garden. My neighbors have nicknamed me Farmer because I'm always puttering around in my front yard! I had given this little guy some of my paper flowers that he had admired and this is what he did with them. He made me a garden, complete with my own pond! Isn't this just the sweetest thing? I am always amazed at the creativity of children.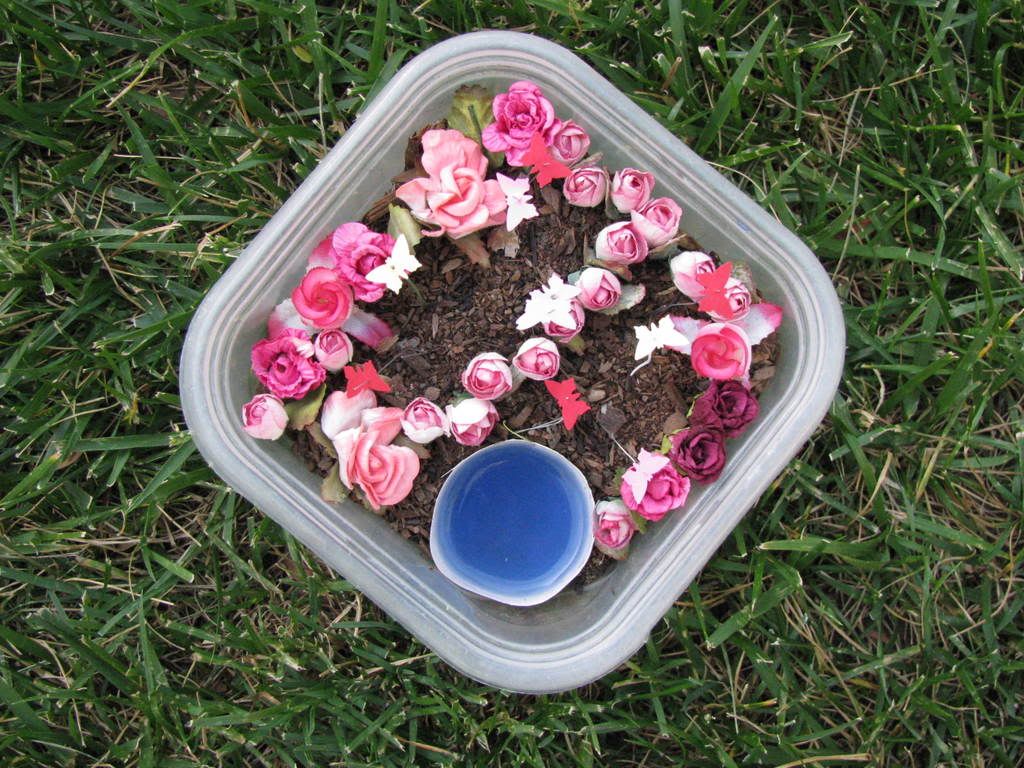 The next gift is a gift I won from the lovely
Karla at Karla's Cottage
for her 50th Birthday giveaway! This locket necklace is so pretty and I love the hand-painted initial tag she sent with it. She sent me this wonderful cloth patch printed with a wonderful antique image as well.
Thank you, Karla! I will treasure these goodies.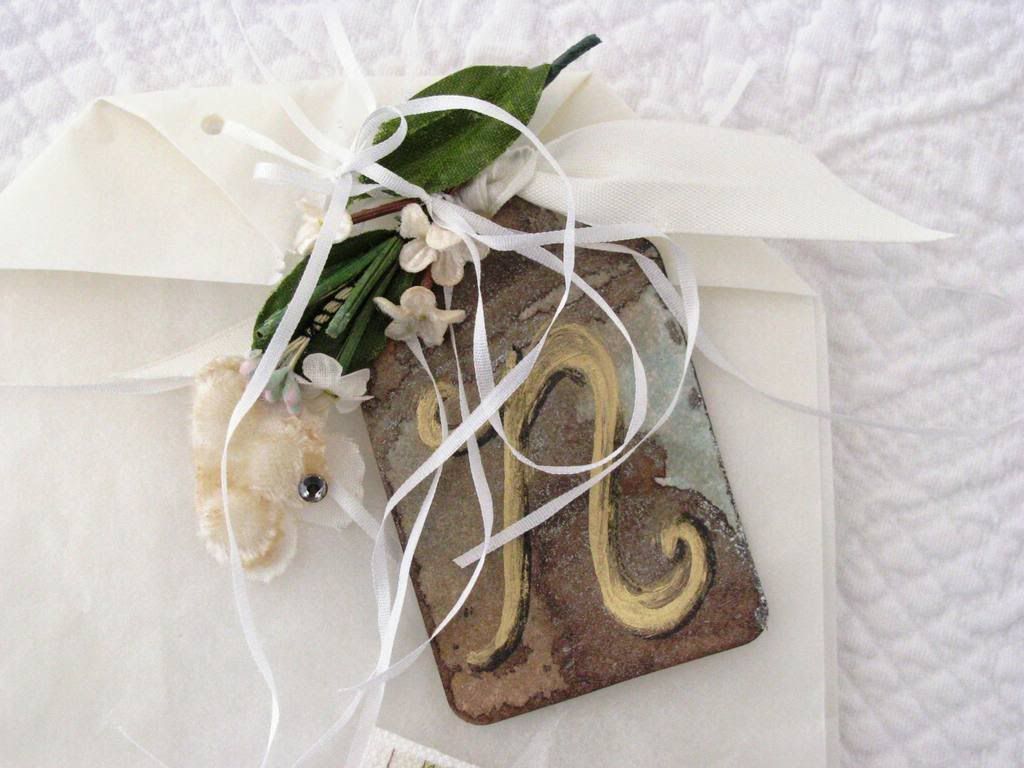 Now for Karla and Beth's Birds & Bonnets Workshop Swap
I finally completed my panels!! They will be on their way tomorrow. The idea was to make 5 panels back and front using images supplied by
Amy at The Vintage Workshop
. We had some fun images to choose from. I liked the idea of creating a paper doll using the vintage wallpaper for a bodice and then adding a bonnet and vintage wall paper butterflies to complete the vignette. On the other side, I created a millinery advertisement for a Victorian milliner. I chose a blackbird image and then added a bonnet and little skirt to the bird.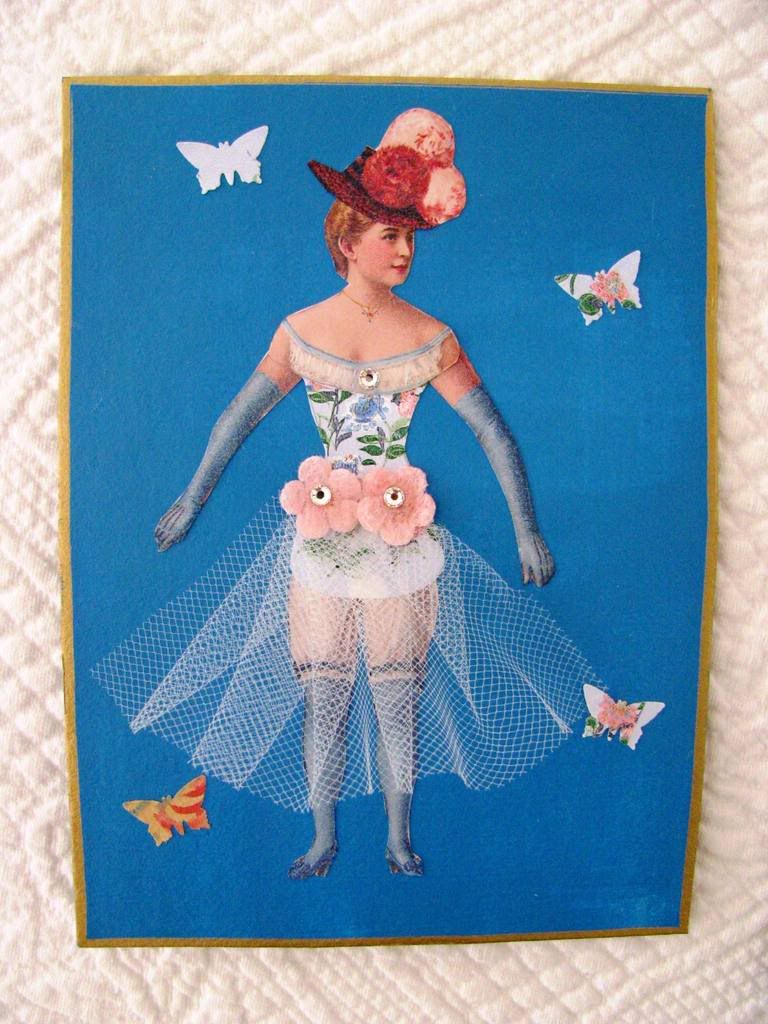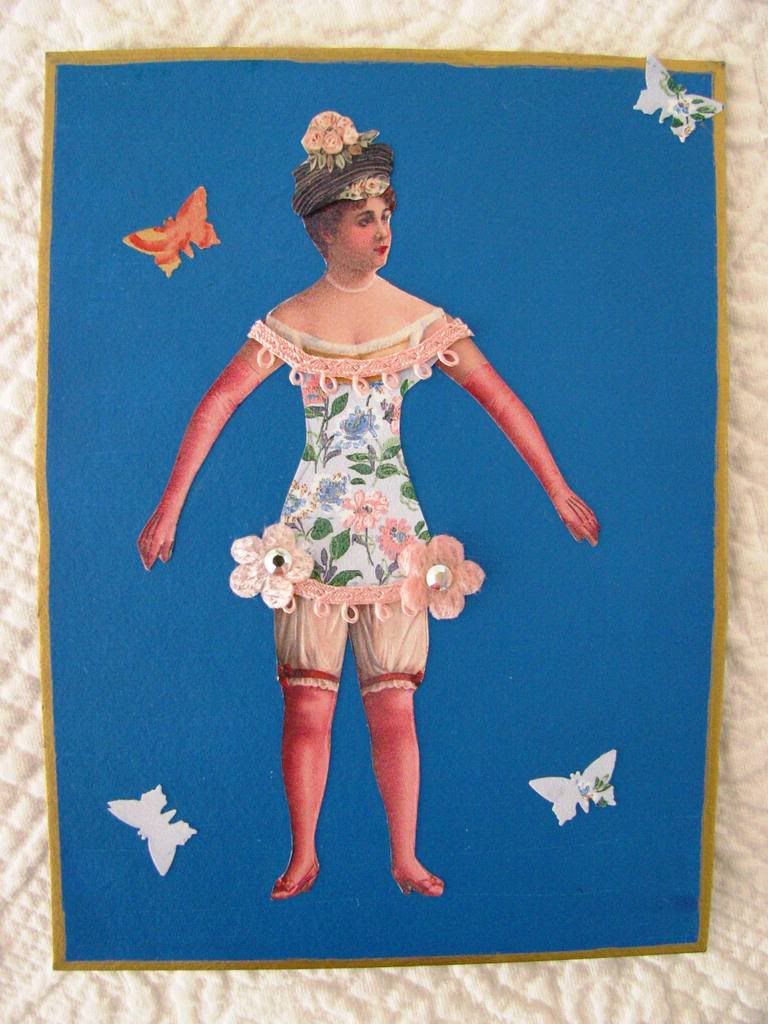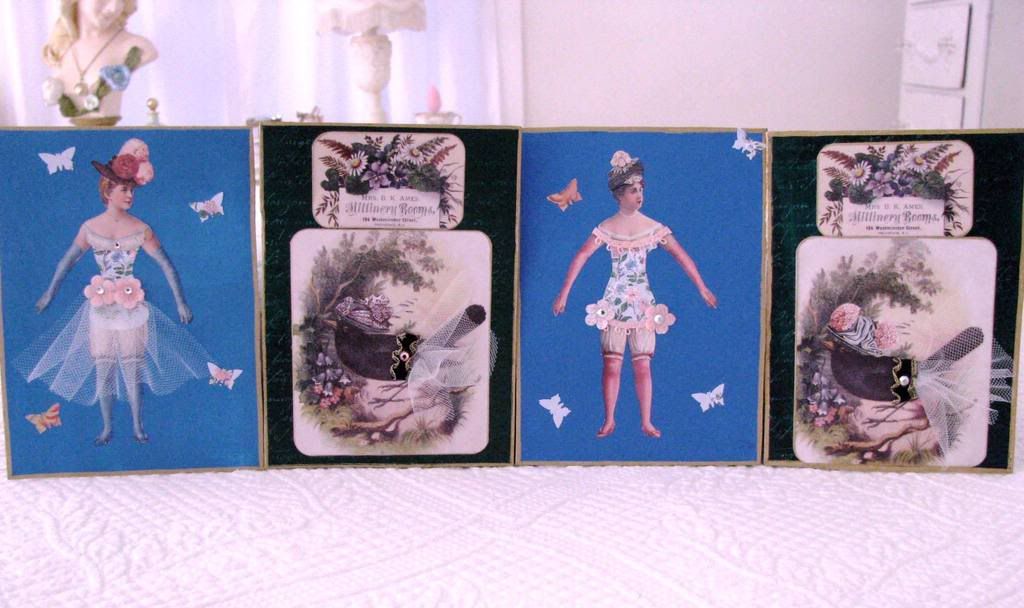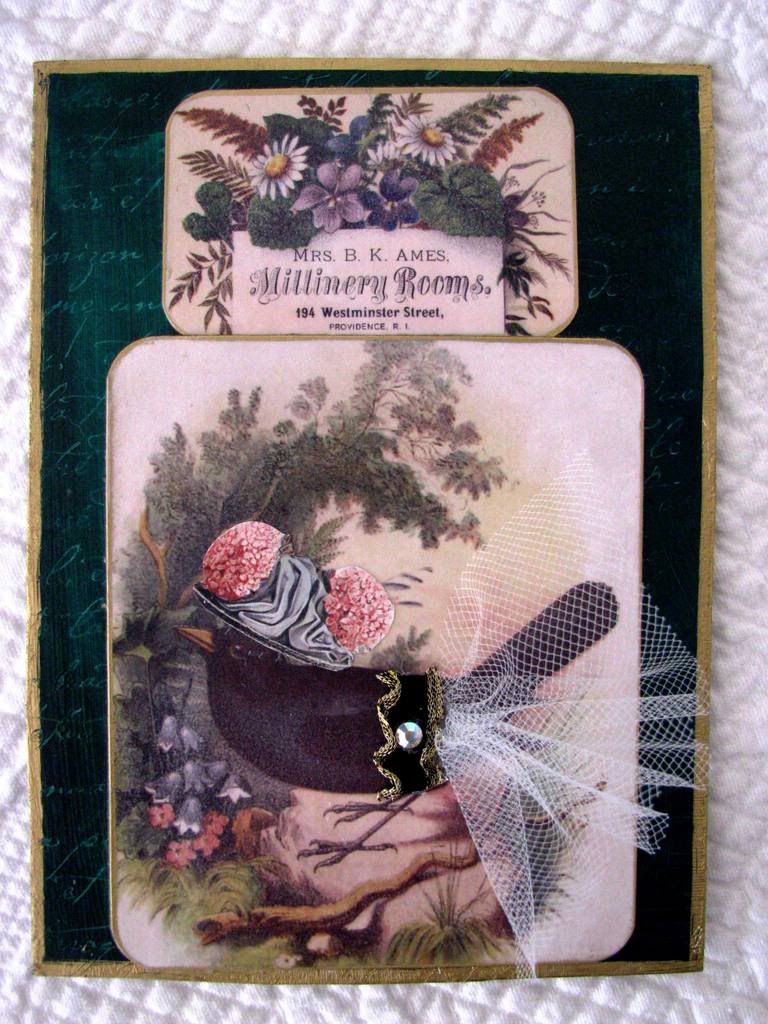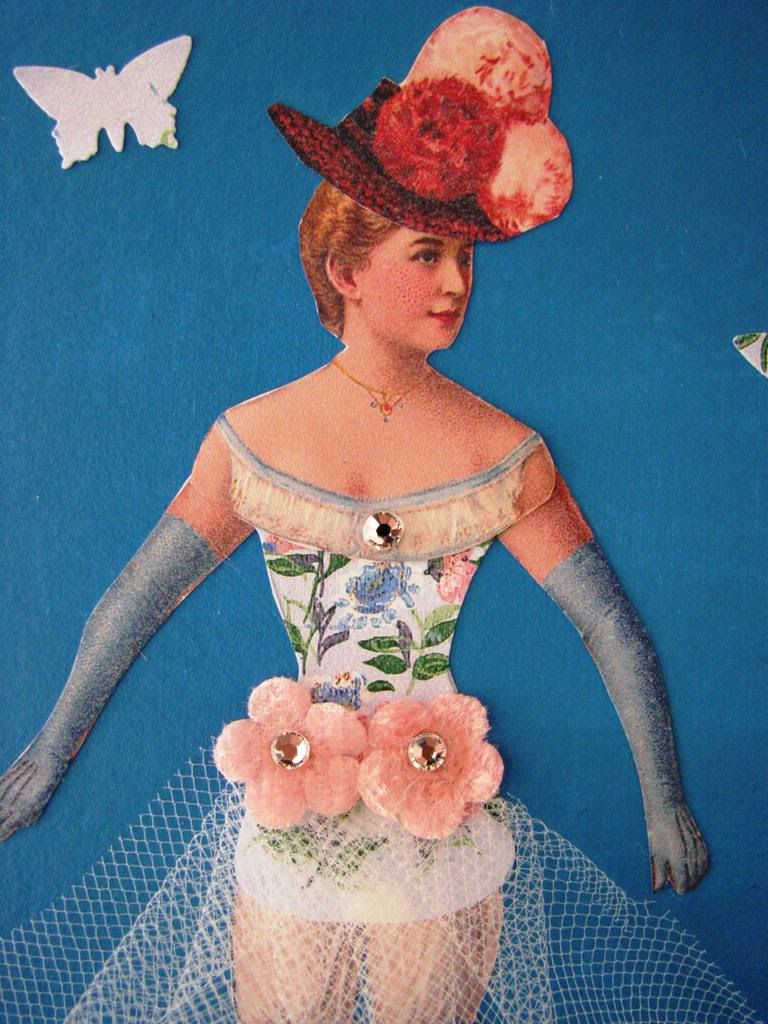 This project has been fun. The first art projects I ever created were ACEO cards, so this was like coming home. I loved using all the different images and paints to create these panels. I hope my swap partners love them too.