I just got my panels today from Karla and Beth's Swap. I LOVE THEM!! This is my very first swap so this has all been new and exciting for me.

Here are pictures of my panels.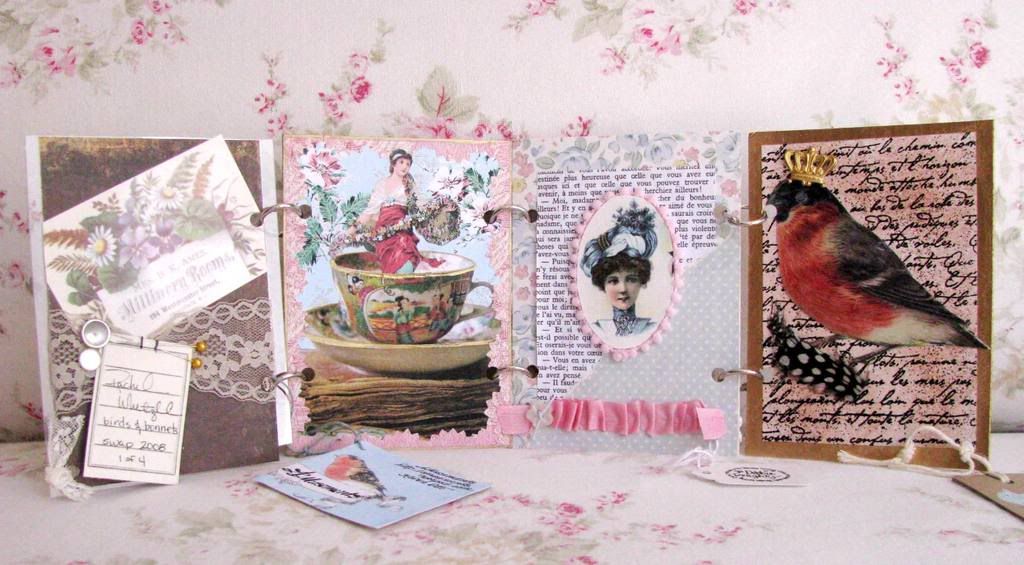 Here is the first side. I was amazed at the all the different expressions using the same vintage images!




I love the way this old lace looks!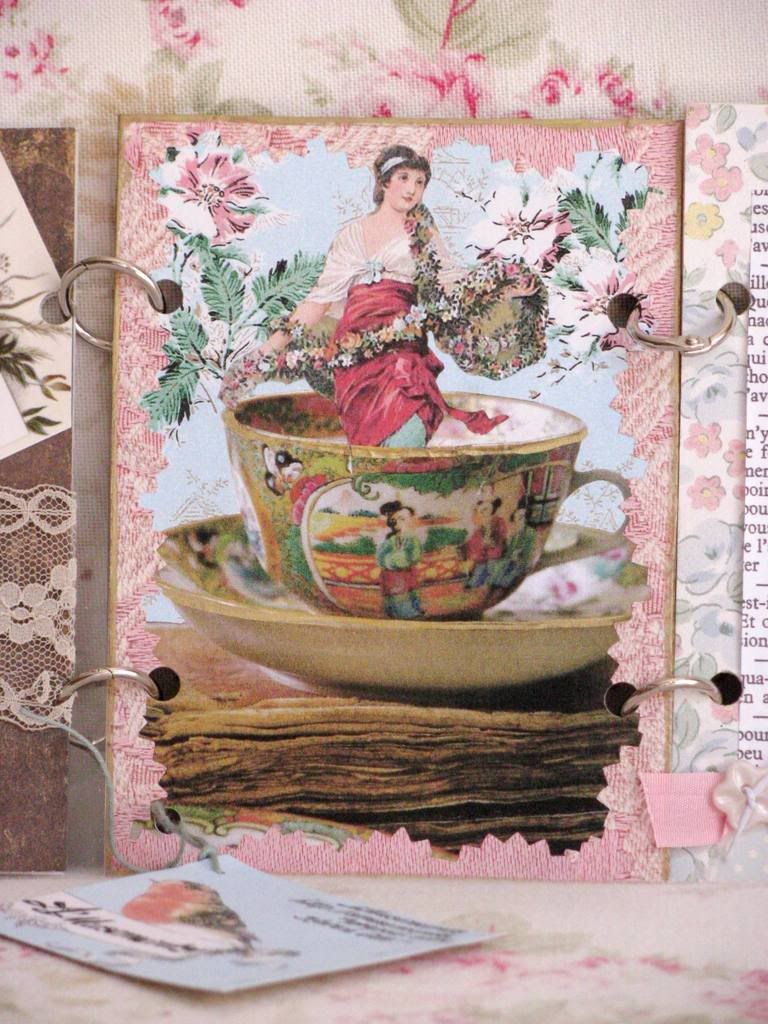 I really want a teacup like this now. I just think it's so neat!




I really like the sweet cameo created on this panel. It's so soft and ultra feminine.




This bird is crowned and I love it's regal look!




Side two. . .




The brass fitting on this panel is wonderful!




A sweet little tag.




What better way to find a new milliner than by bird post!




This chubby little bird has the cutest bonnet. I love the French writing.




Simple and lovely!




Another very sweet tag.


I would like to thank the four artists who made my panels. I really appreciate the love and care you put into your beautiful artwork!

1. Karen from Amusements

2. Colleen Jew

3. Rachel Whetzel from Mine to Thine Blog

4. Debbie Doughty from Random Thoughts From A to Z