It was turning out to be another whirlwind weekend where I wouldn't have a chance to catch my breath, but two thoughtful bloggers surprised me and sent some sweet gifts that made me slow down and take time to think about what a wonderful blogging community I belong to. Thank you so much
Marie
and
Sherri
! Your sweet gifts were a joy to receive.
Sherri sent me the best sign. When my hubby saw it he said, "That's exactly what you need." What do you all think?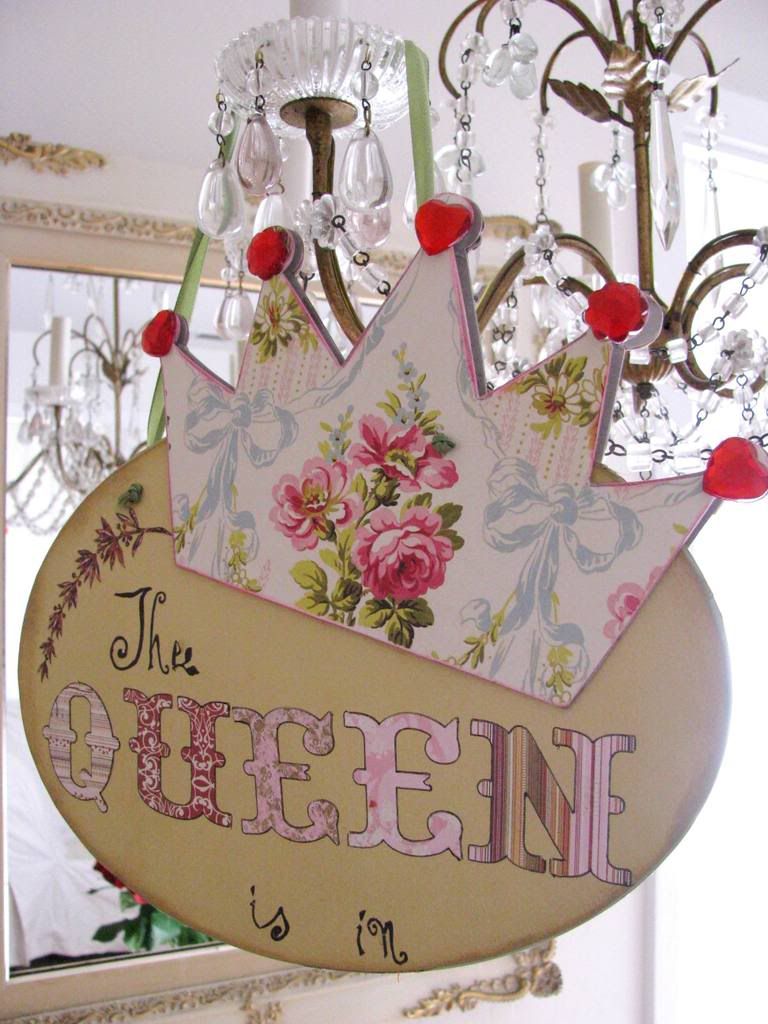 Thanks again Sherri!



Marie sent me these sweet things.


These beads are the prettiest shade of purple and when the light hits them they glow. Too much fun!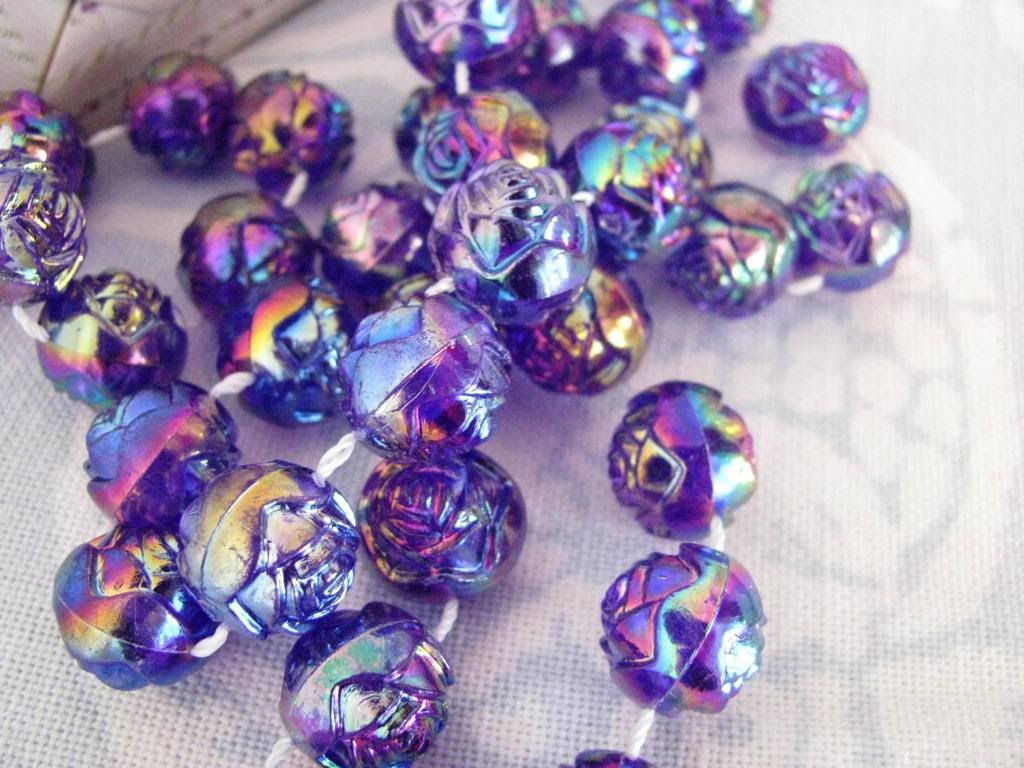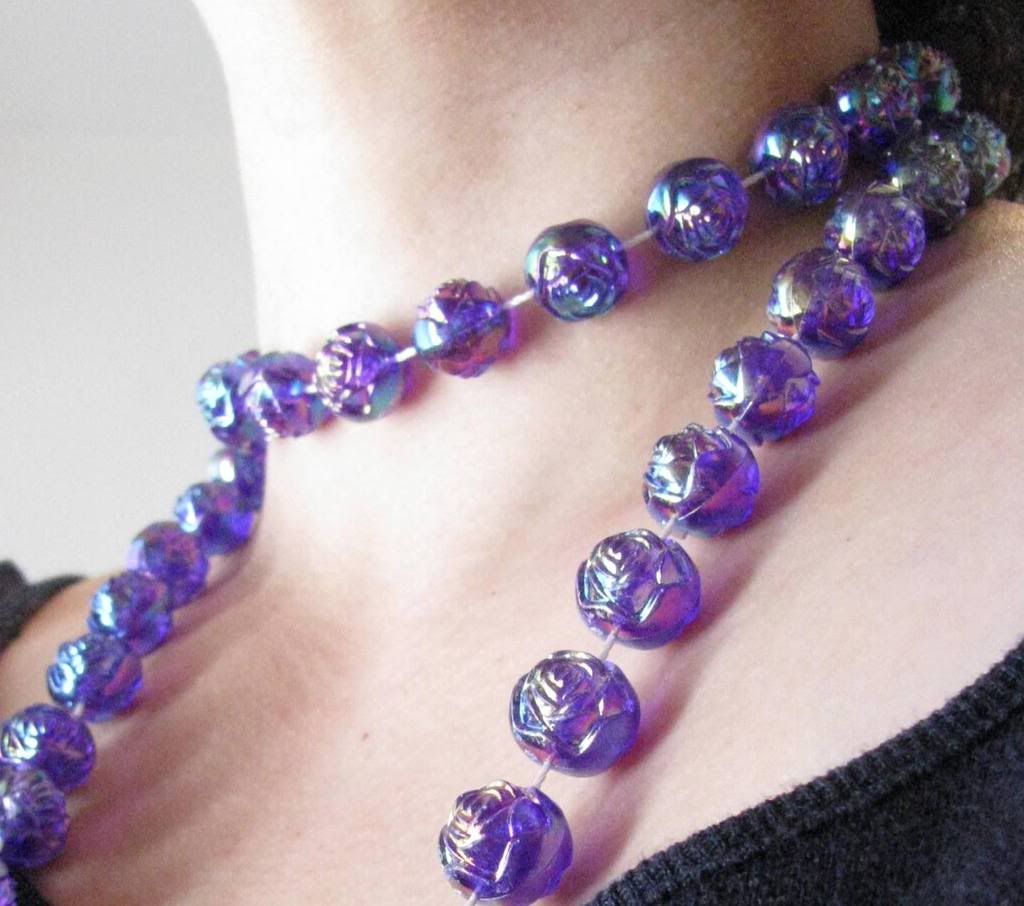 The shoes are precious. Did you make these Marie? I love them.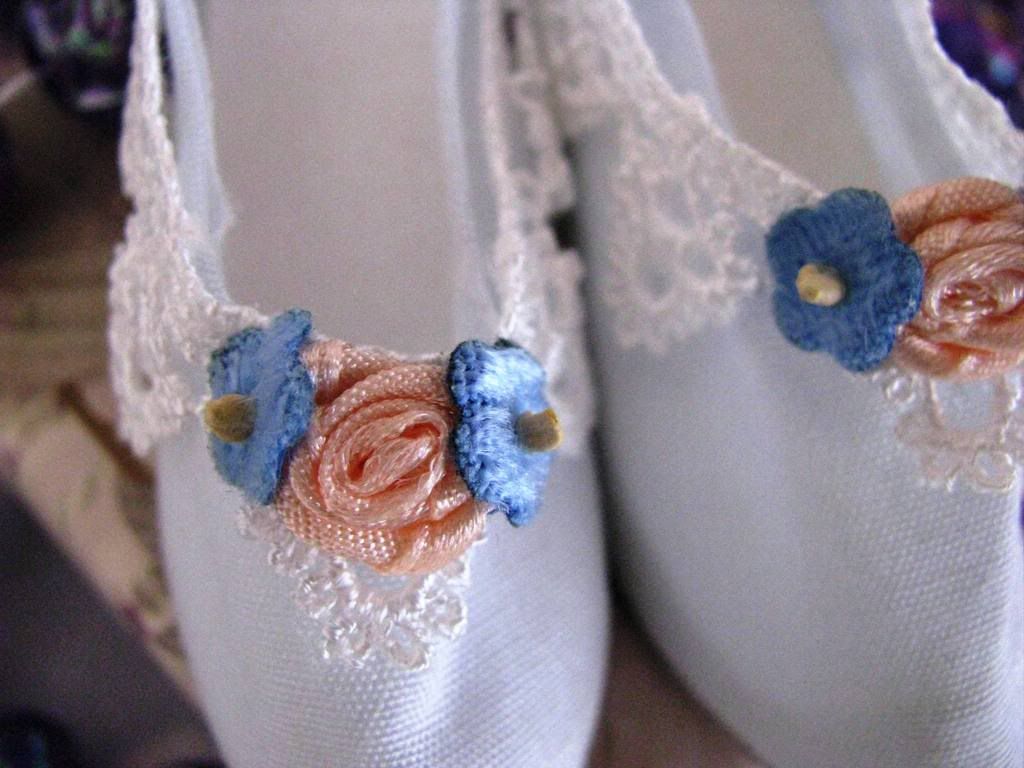 I don't know about you, but I love scented soaps. This one smells heavenly...


This last Thursday I had time to stop in at a local bookstore and I thumbed through a book called Mary Jane's Outpost. Have any of you heard of Mary Jane? I hadn't until this book. It was a fun book. When I received the soap above, I decided to try an idea from the book. Cut a large bar of soap into square chunks and tie ribbon or fabric around each one. I used plain muslin strips and put them on a pretty plate for presentation.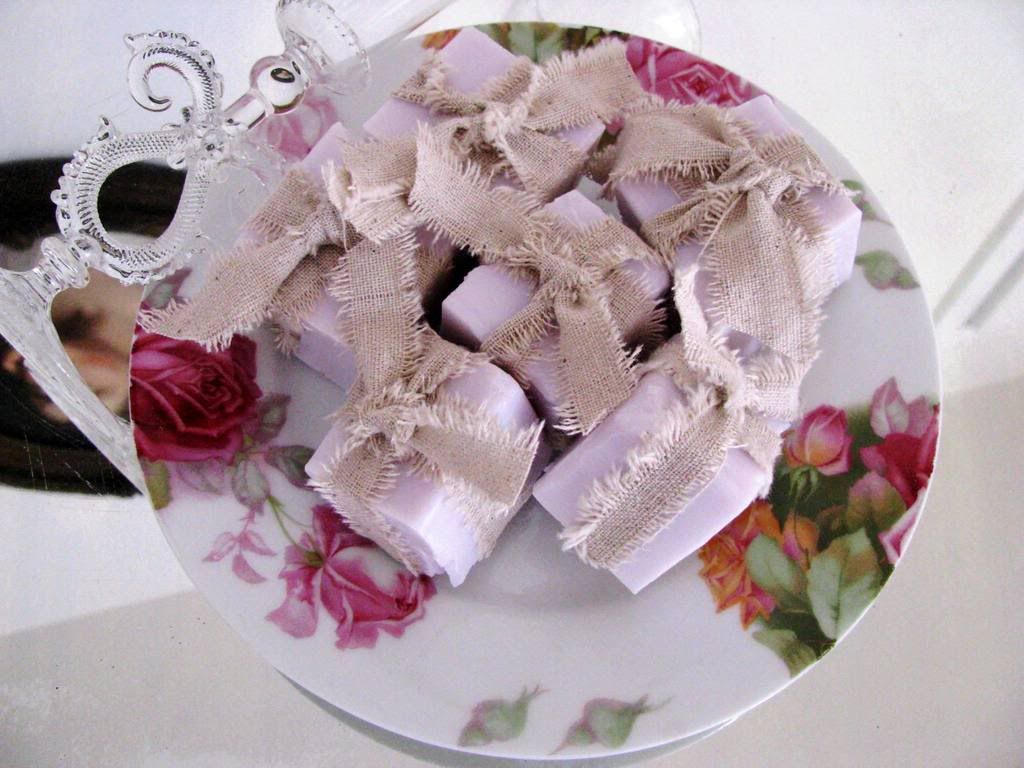 These little pretties are also a wonderful way to scent your bathroom. Could you imagine them with rhinestone buttons? Oh, yeah . . .