The howl of the wind was all around the little cottage. The lights went out in an instant. Her fingers trembled as they sought along the ledge of the fireplace for the match she knew would be there. She found it, struck it and lit the candle. The soothing warmth of the light permeated the room.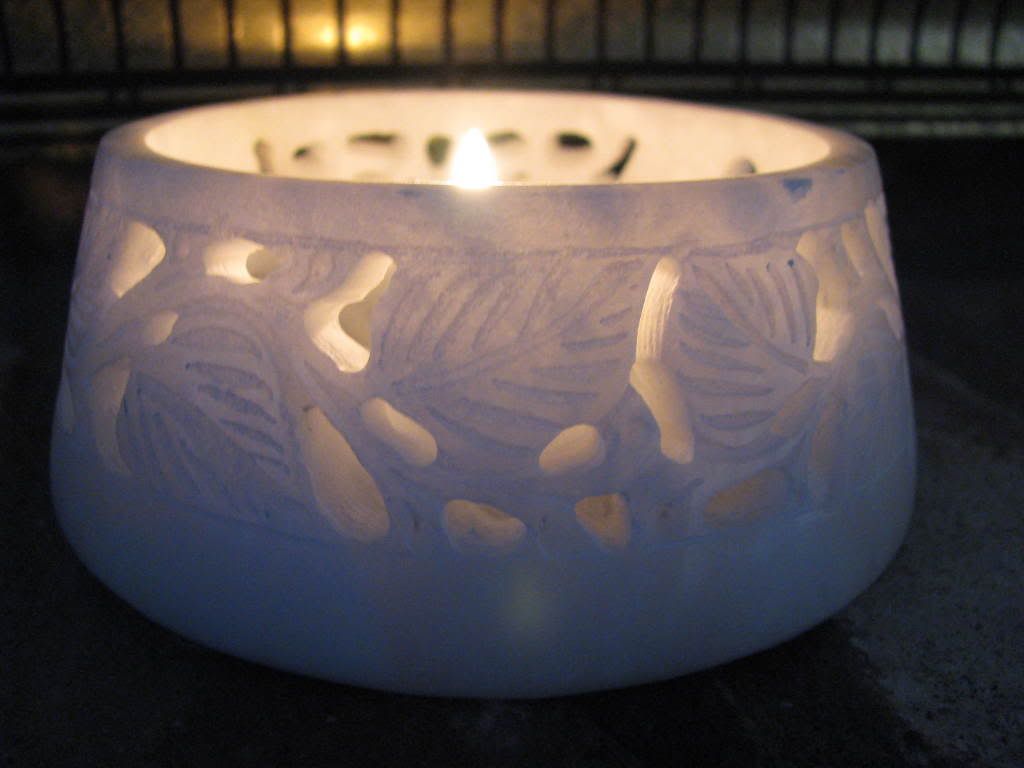 A thought went through her mind: The Heart Revealed . . .
Why had she been so afraid a few moments ago when the lights had gone out? Was it her silly childhood fear of the dark? She laughed to herself and looked down at the project she had just finished. Was it her imagination or did the waves in the ocean seem to be moving? And was that the far off sound of a trumpet she heard in her ears?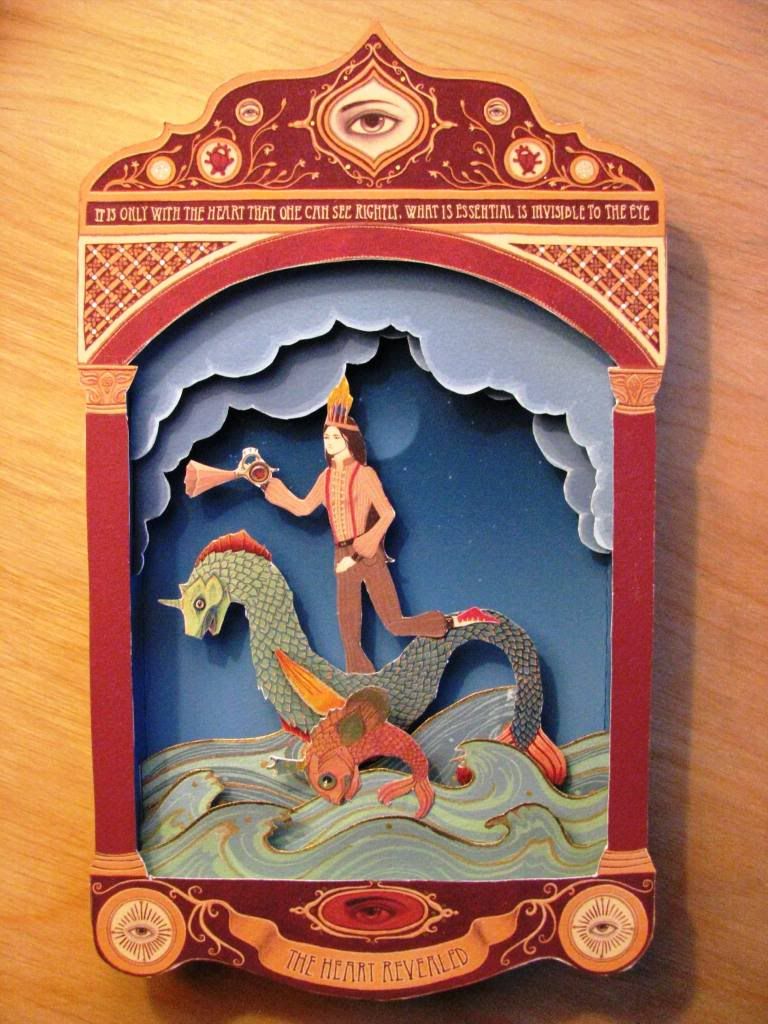 The magic of creating hung in the room and enveloped her in its arms.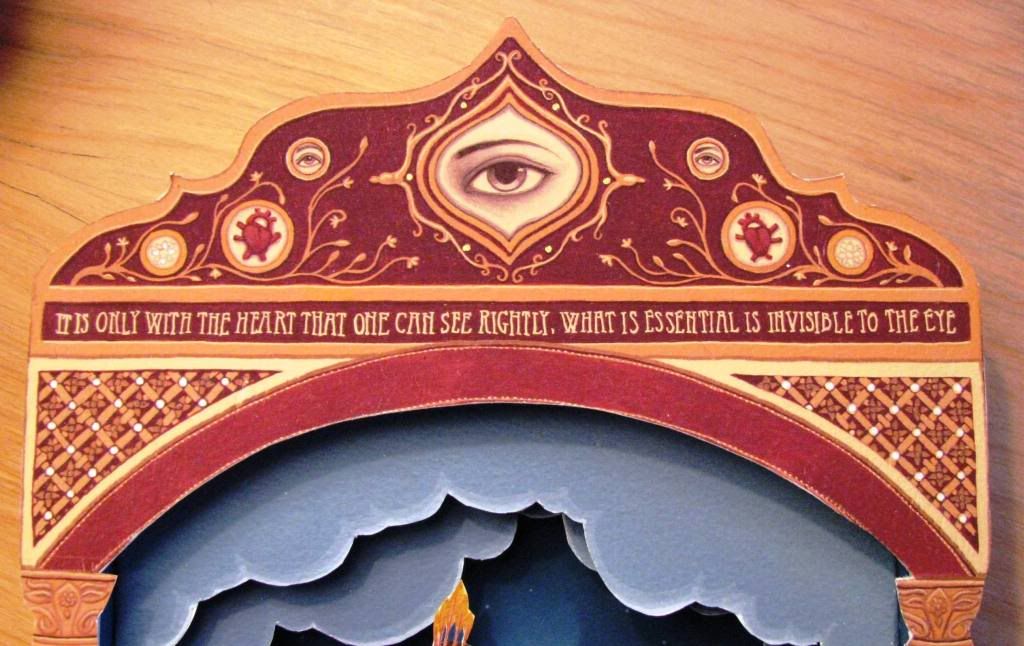 This amazing paper theatre kit was assembled by myself and created by the very talented Lindsey of
Little Robot
. It is called,
The Heart Revealed
.