Thank you all for the sweet blogiversary wishes. I just can't believe it's been one year! I'm planning a giveaway soon to celebrate that and my 200th post. So stay tuned . . .
I wanted to let you know the results of my blog music opinion poll. There were more of you who preferred not to have music, and even those of you who enjoyed music preferred soft playing music, without lyrics. Many of you stated that you have the sound turned off while reading blogs because music is a distraction to you. Several of you emailed me, saying that music will actually keep you away from a blog. One of you said the reason for this is that many times the volume on the players is so loud it blasts, and if you forget to turn your sound down, it scares you! Thanks so much for letting me know your feelings on blog music.
Ornaments

Every year I like to add one Christmas ornament to our tree. This year the ornament I will be adding is from one of our very own talented bloggers. I recently visited the beautiful Kristen Robinson's
blog
. She created a lovely batch of ornaments that are currently being featured in the latest
Somerset Life Magazine
. She's also created some for her
Etsy shoppe
. I fell in love with the one called,
The Music of My Soul
.
I received my ornament yesterday with another gift inside.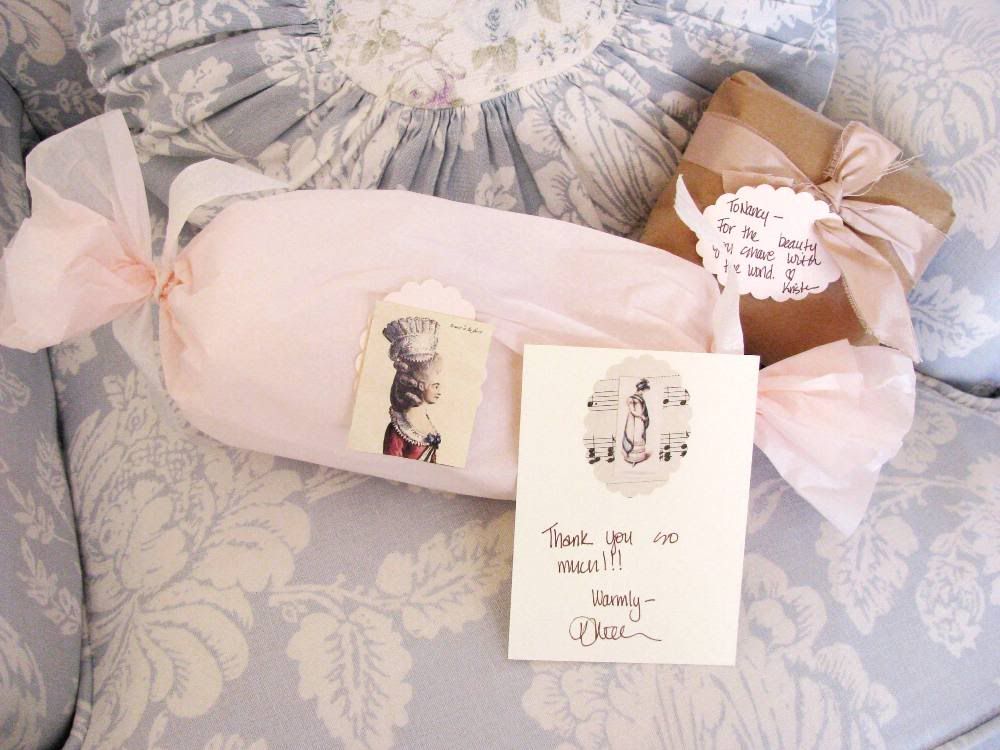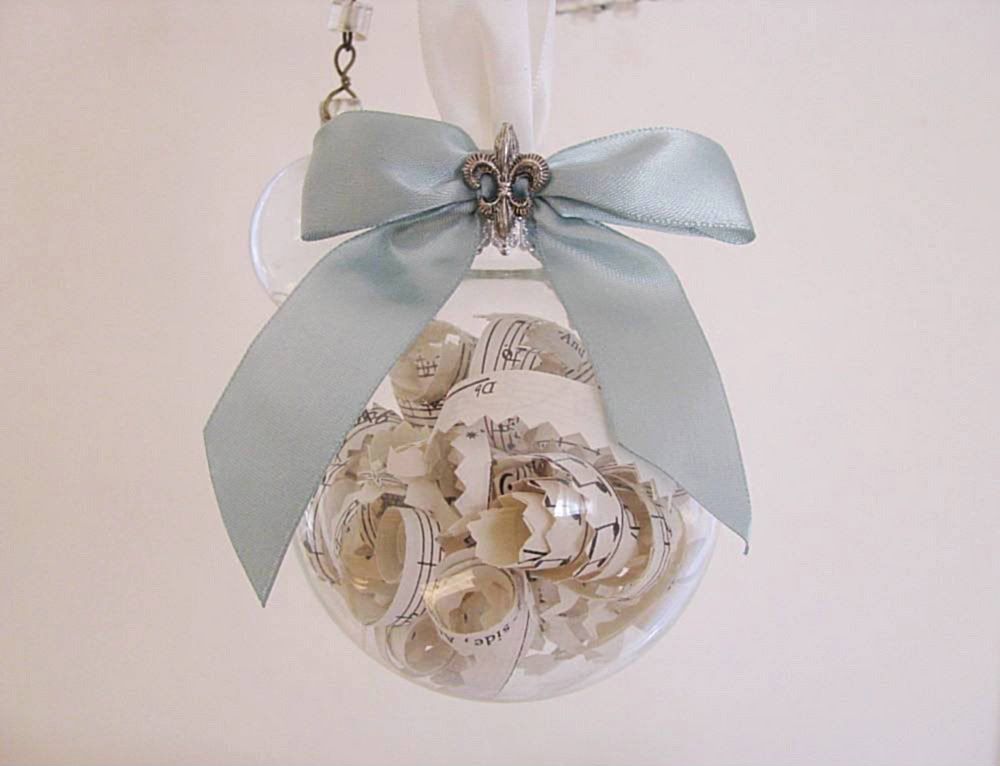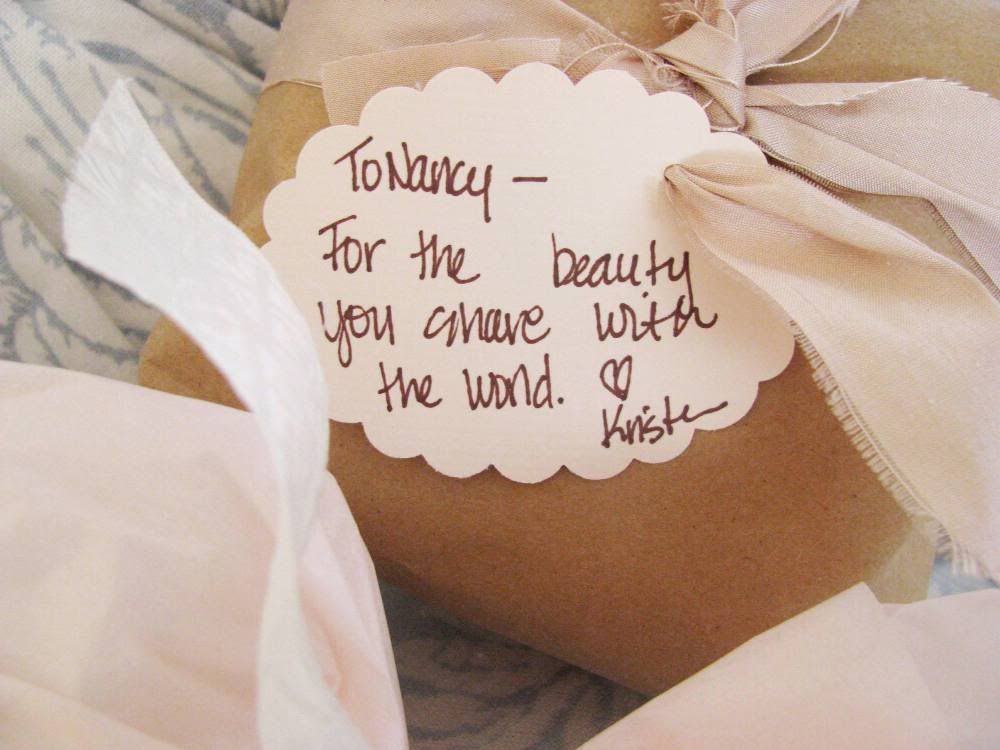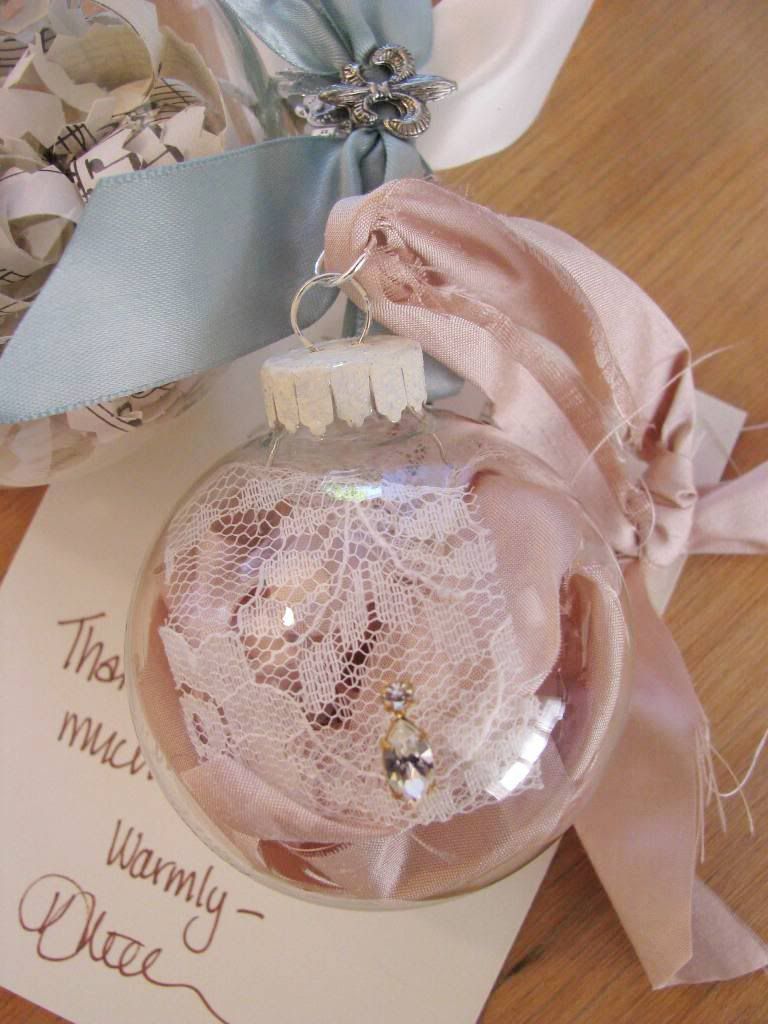 Aren't they beautiful? I was thrilled when I saw the other ornament that Kristen had included. It is called
From the Ball
. I love it, Kristen. Thank you. I will treasure them both!