Gorgeous beaded lamps, I purchased years ago. I haven't had them out and I thought that I should get them out of storage and use them to display some goodies.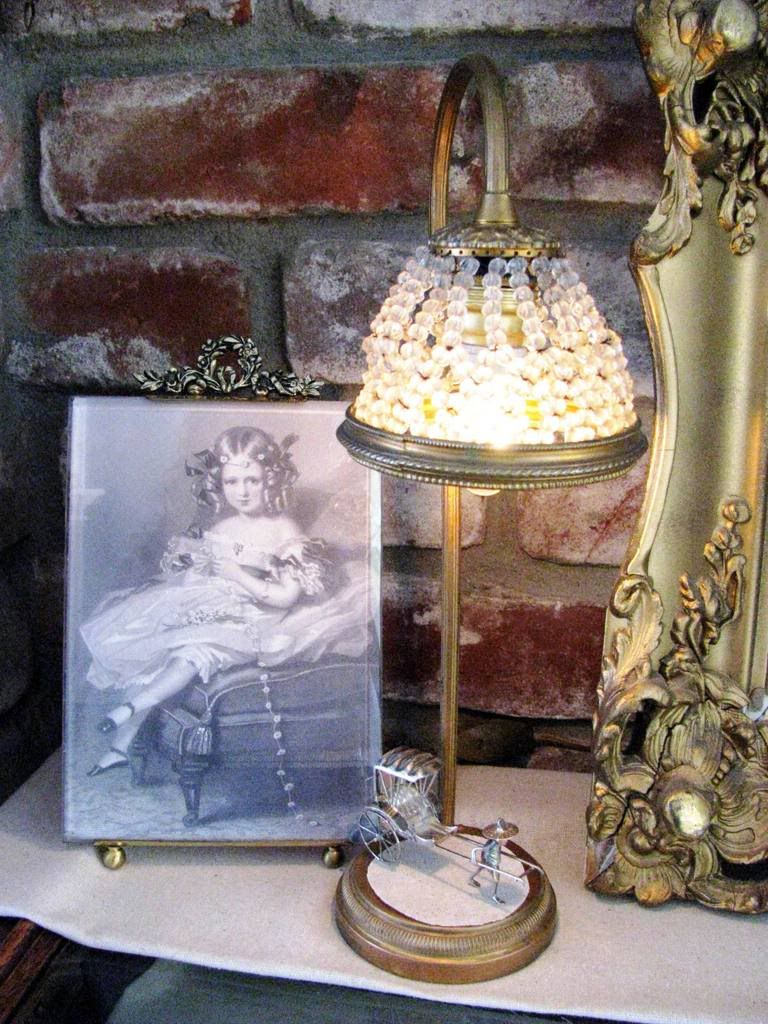 This lamp displays a lovely little silver rickshaw sculpture.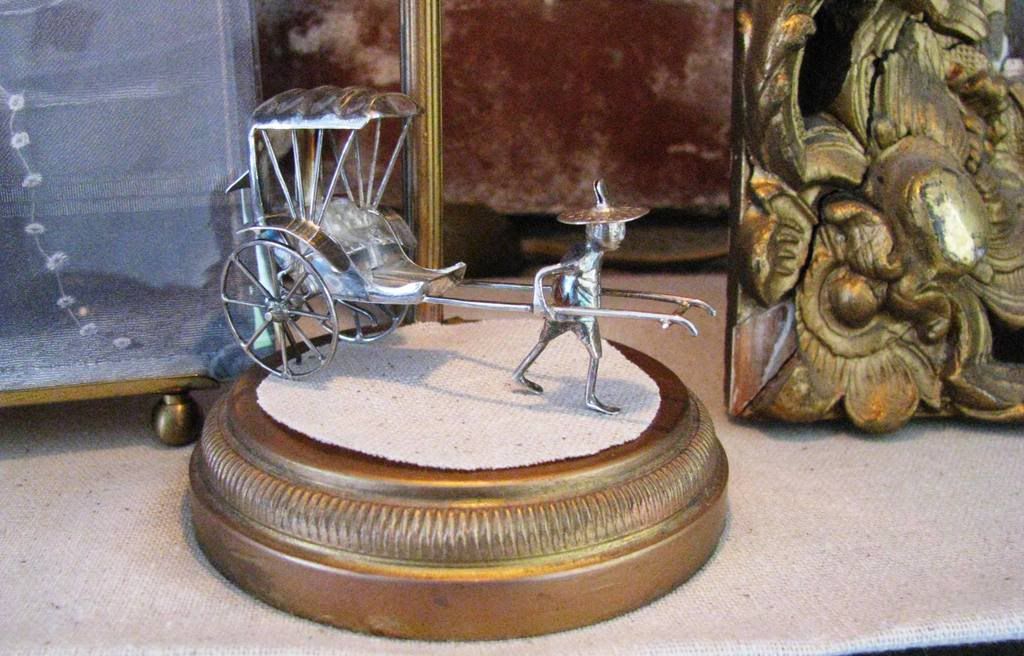 This one holds a miniature French frame with antique angel print.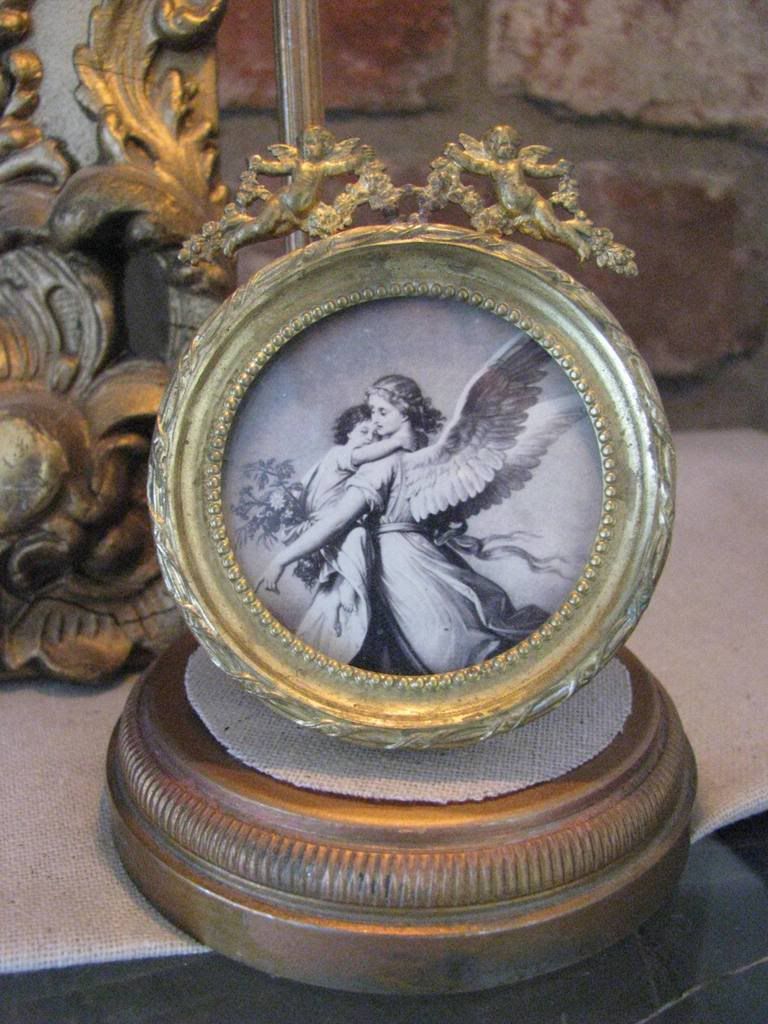 Here they both are displayed along side a gilt frame, with the scary brick wall behind them. I still haven't worked up enough courage to paint the brick.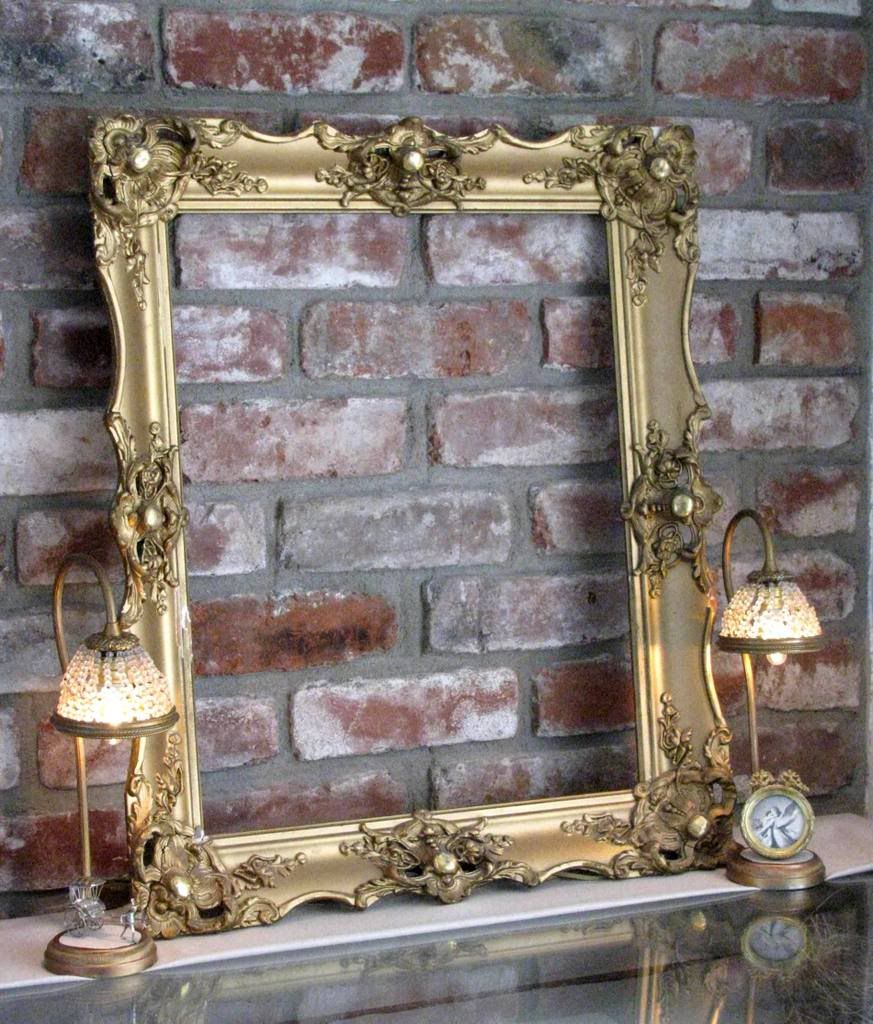 Also, I wanted to show you the lovely gift my hubby gave me for our Anniversary. I wanted to know if any of you might guess what it is??? If you do, a small glittery gift awaits you at the end of this guessing game.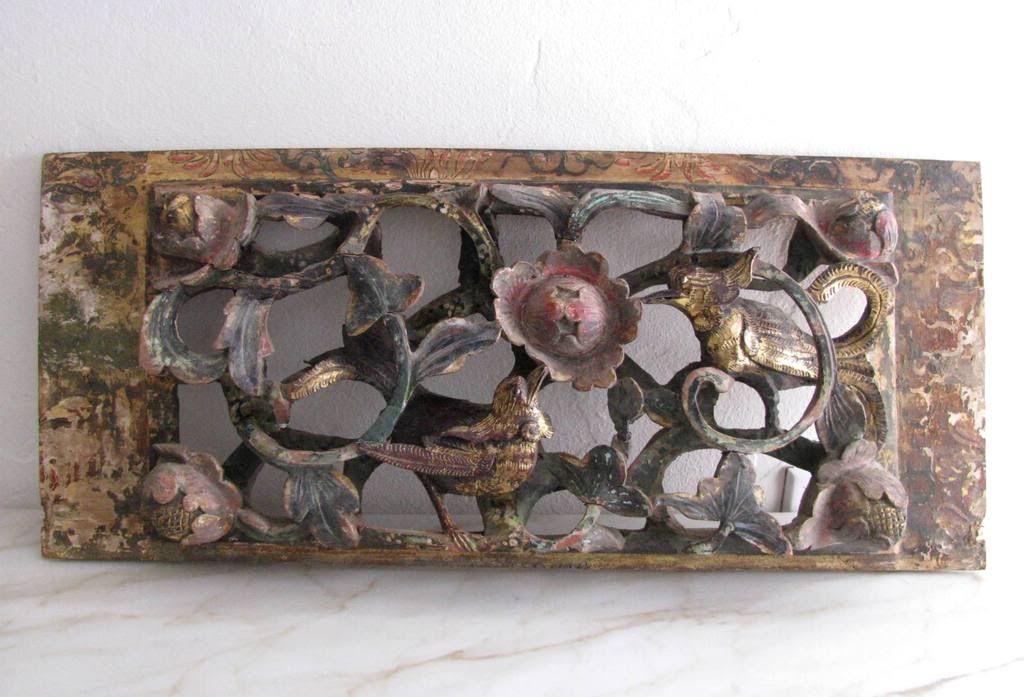 It is early 1800's Chinese, carved from a single panel of wood and then hand painted.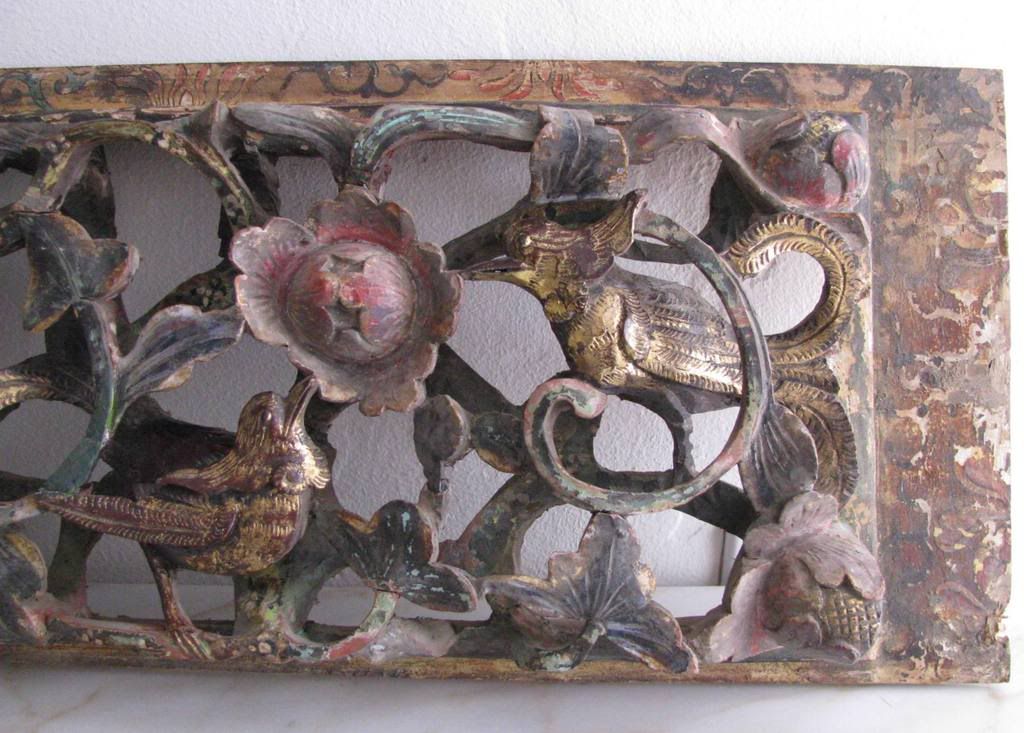 It still retains some of its original paint. The painting looks very European to me. I fell in love with it when I saw it.
So give it a go and guess what you think this might be. I'll post the answer on Friday. Have fun guessing!