How do you know when it's the right dress?

I recently had the honor of being invited to help shop for a bridal gown. WOW! Have things changed since I got married. The selections and styles are like the stars in the sky.

We have this gorgeous Bridal shop nearby, the perfect place to find the perfect dress. I had the time of my life photographing the gorgeous gowns she tried on. I only wish the lighting had been better.



These ruffles took my breath away.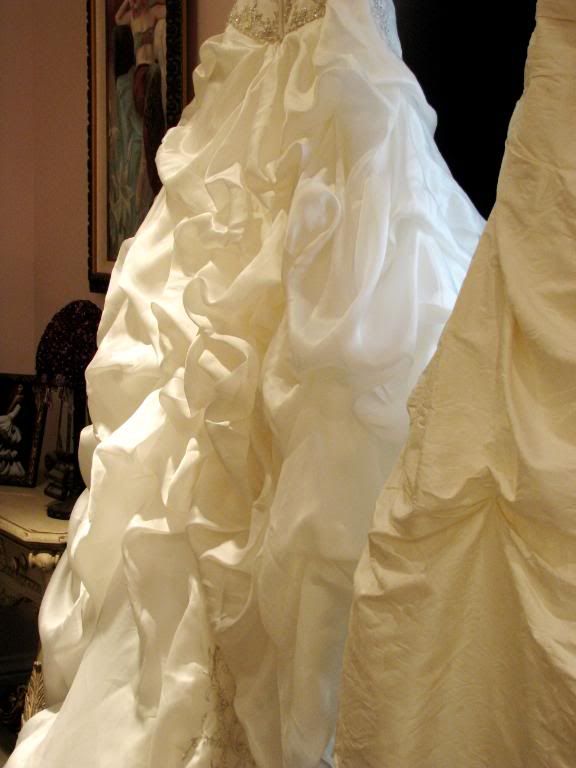 I loved the gathered side on this one.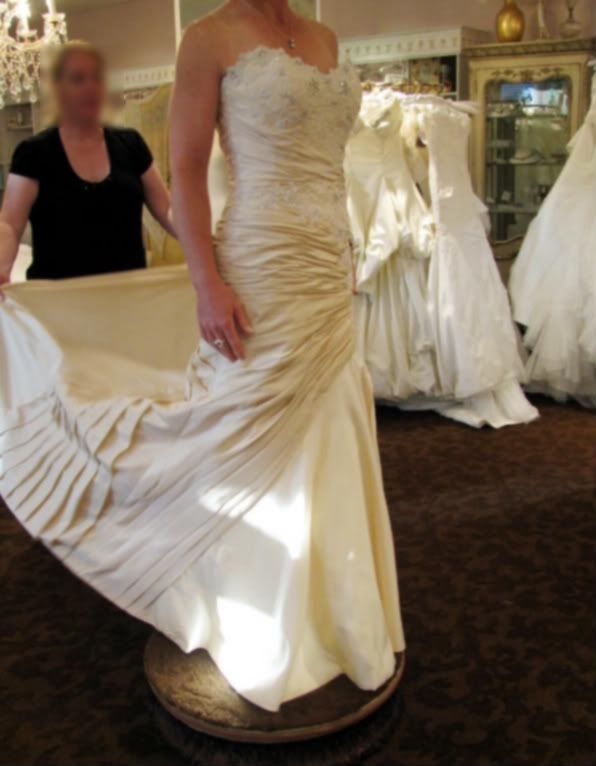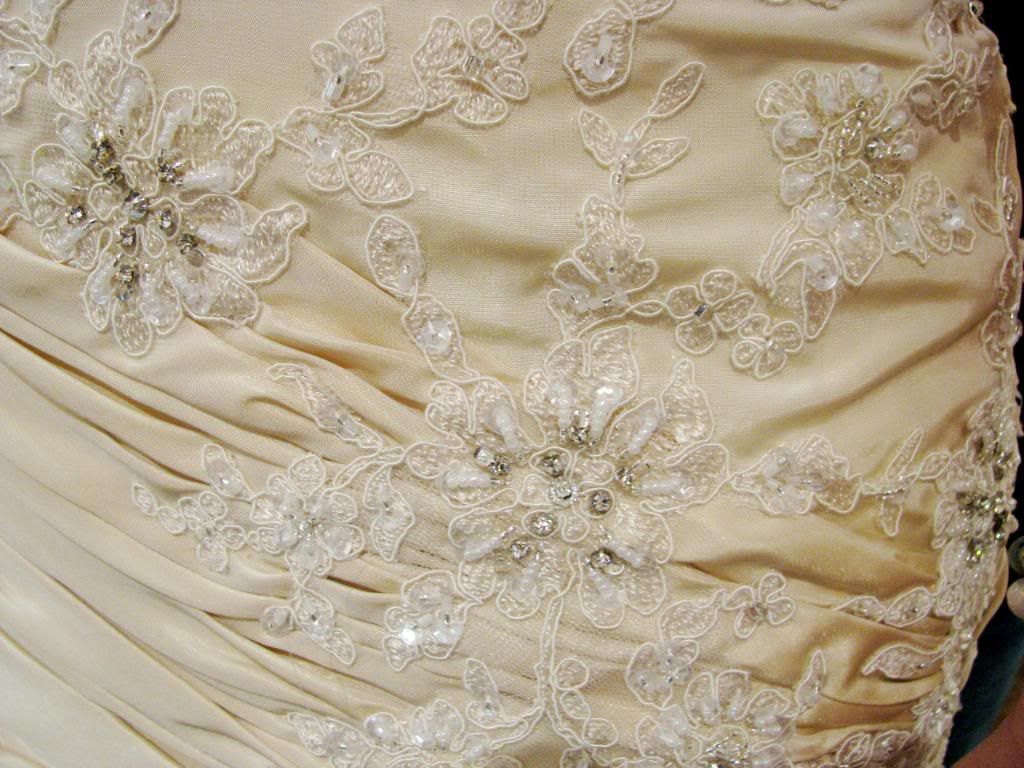 The beading on this bodice was TDF.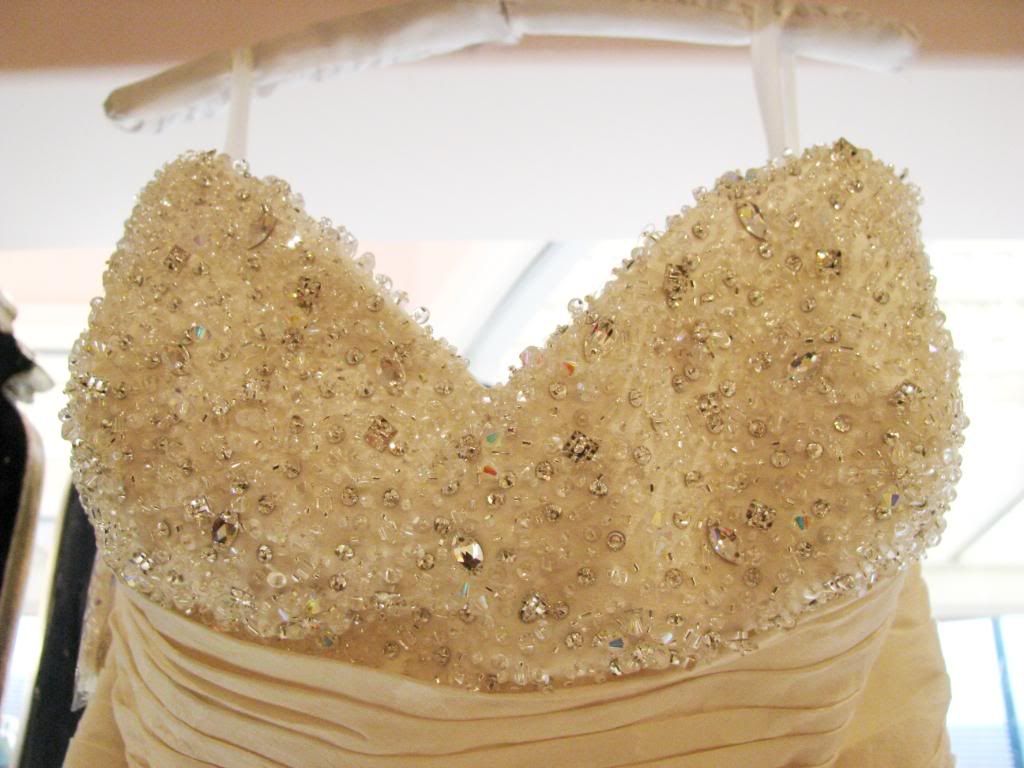 This one was one of my favorites. Look closely at the bottom of the dress.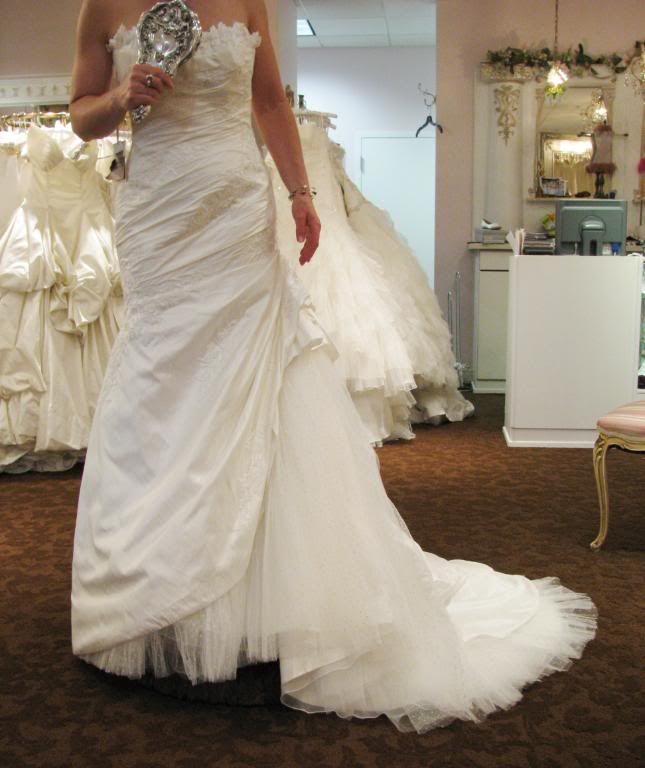 Train love


This dress had a beaded flower pattern that was incredibly elegant.



Does anyone know where I can find curly ostrich feathers like these in white? I have a project in mind.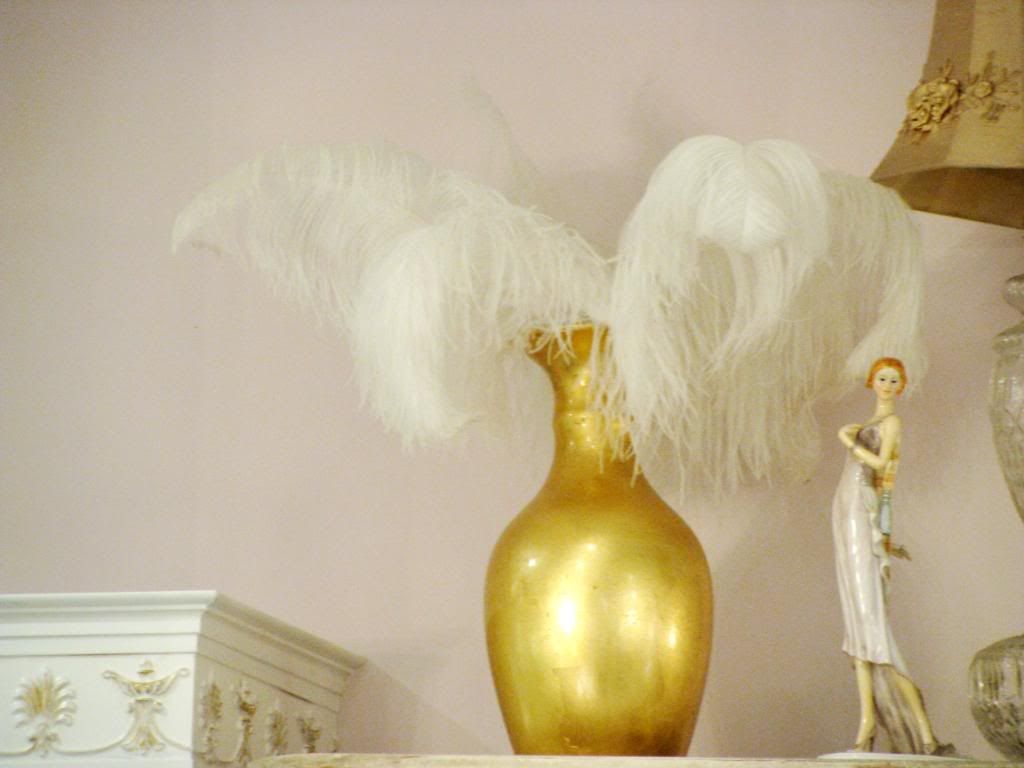 The aftermath . . . I couldn't believe how they just piled on the gowns as they were discarded to the side. It reminded me of the I Want Candy scene in Marie Antoinette.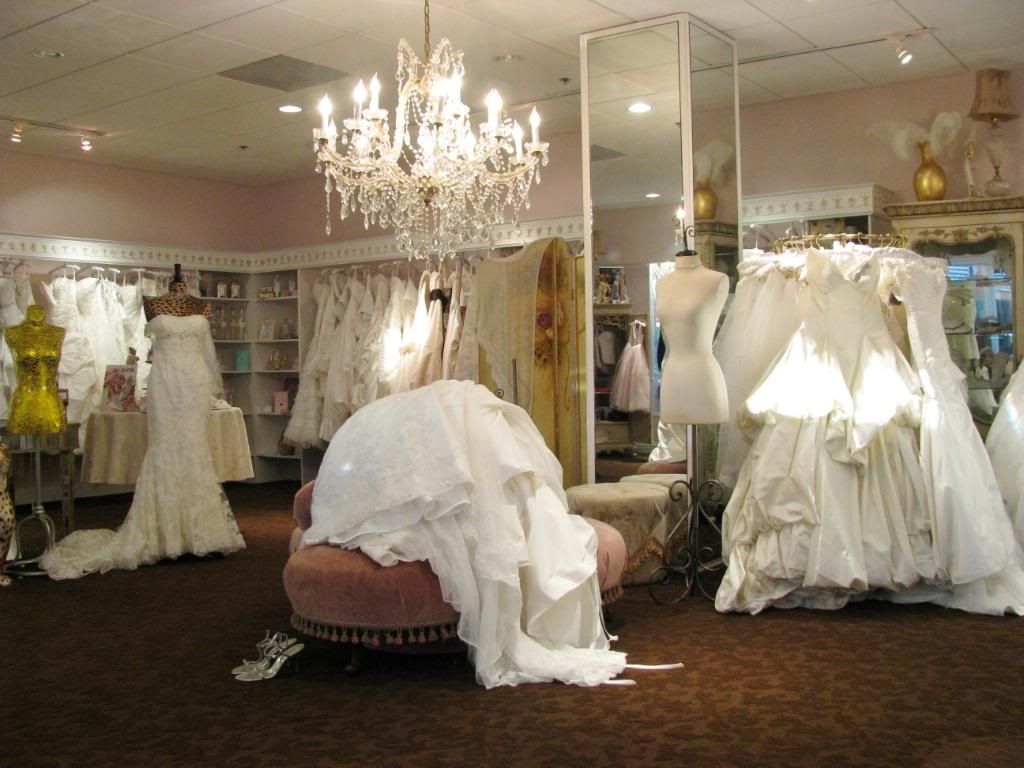 Now a guessing game . . . Can anyone tell me who wore this famous gown in what popular movie?