I started pulling out our Autumn decorations, and found this wonderful papier mache doll from The Nicole Sayre Collection. She is in mint condition!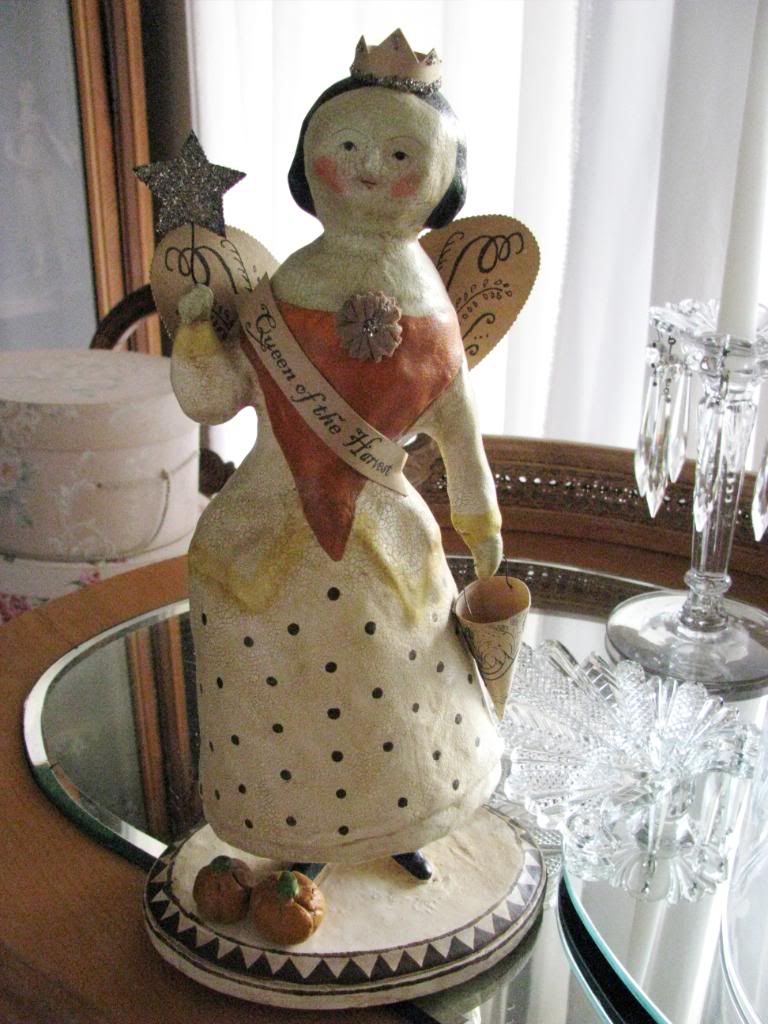 Sweet little mouth, crown, and glass glittered star wand.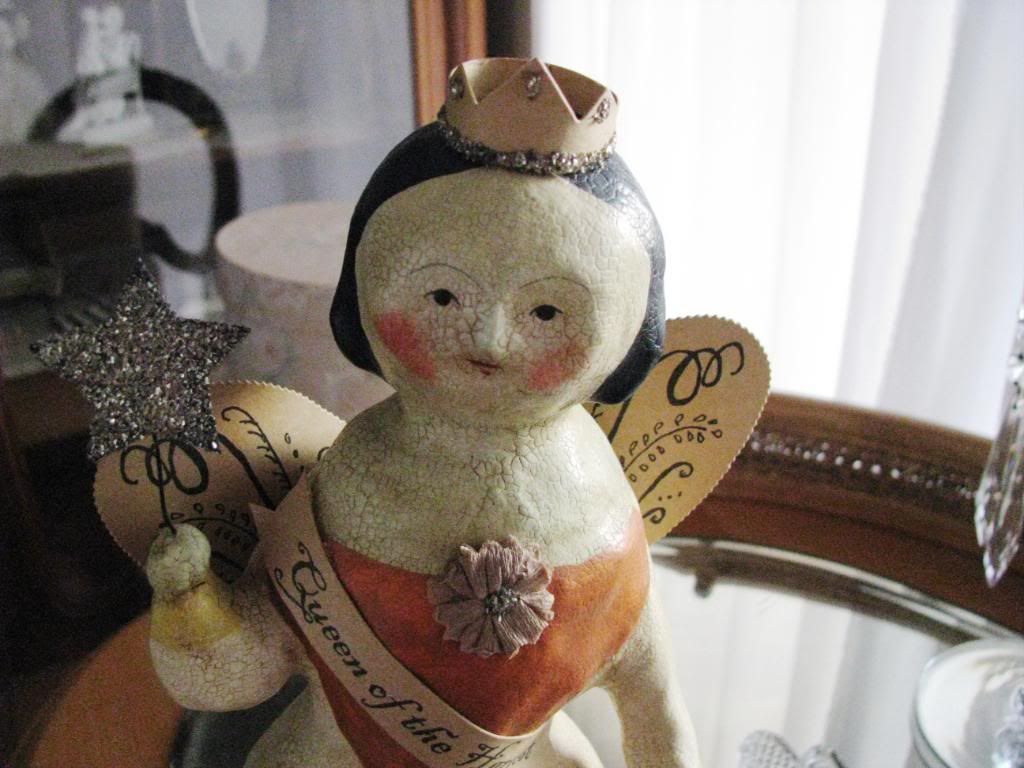 I love the design on her little cone.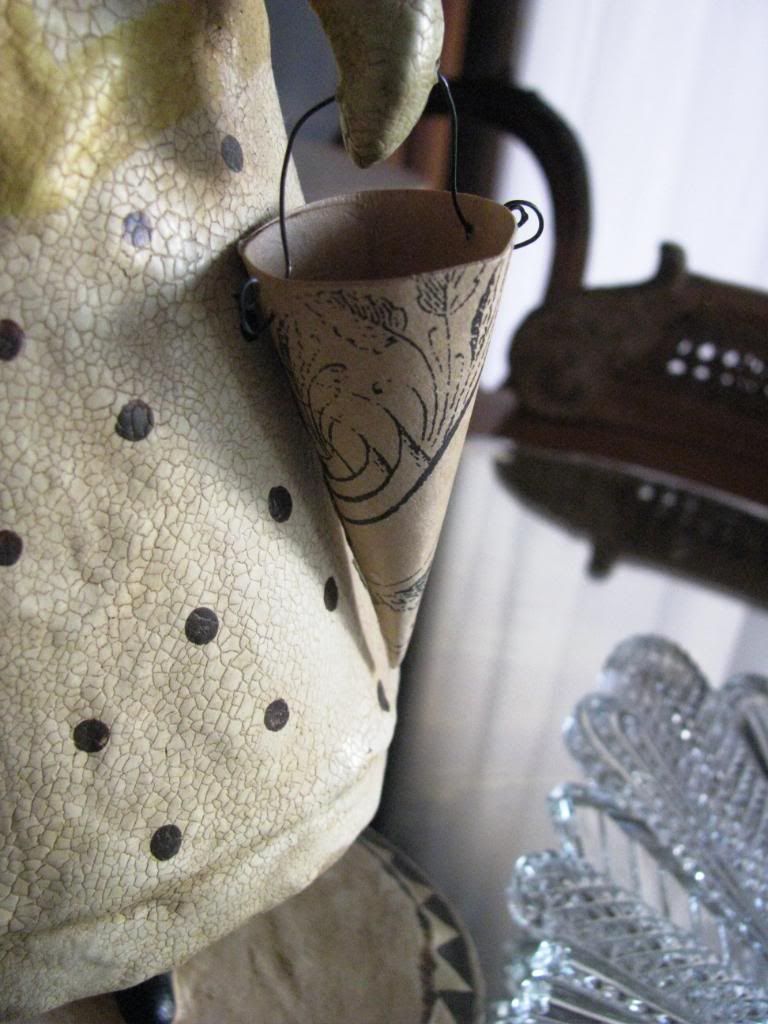 I thought it would be fun to host a fall giveaway with this sweet beauty. She was originally commissioned by Seasons of Cannon Falls. You can see her in the Bayberry Cove retired gallery here.

This is what they have to say about her:

You will want this Queen to stay out all year to help you ring in each of the four seasons. She is simply magical. Made of papier mache. Measures 4.25"x12"x14.5". A Nicol Sayre authorized reproduction. Imported.

Fall Holidays 2004 Collection.

*This item has been retired by Seasons of Cannon Falls and is no longer available to purchase.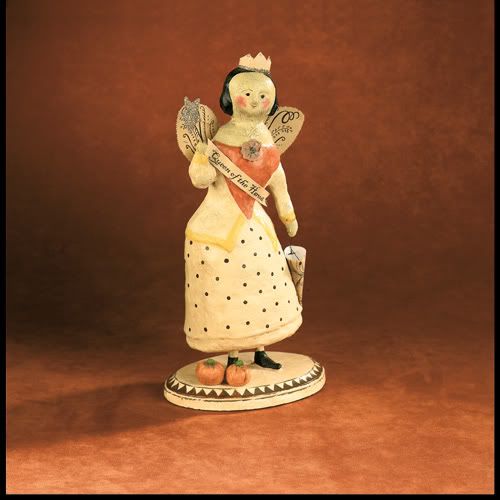 Please leave a comment on this post to be entered in

The Queen of the Harvest Giveaway.

This giveaway will end on Monday, October 19tht at 9:00 PM. I'll announce the winner on Tuesday, October 20th in the morning. I wish you all luck!

PS Please make sure you leave me your contact info so I can get a hold of you if you win.