It's been raining for two days, perfect weather for cozying up and decorating for Autumn. This weekend we will shop for our special pumpkins (if the rain stops). We visit the same wonderful pumpkin farm every year.

My decorations are few because our rooms are small. They can get overwhelmed quickly with too much eye candy. I also love using natural elements like pumpkins, corn, and wheat wreaths.



Stocks of wheat tied together.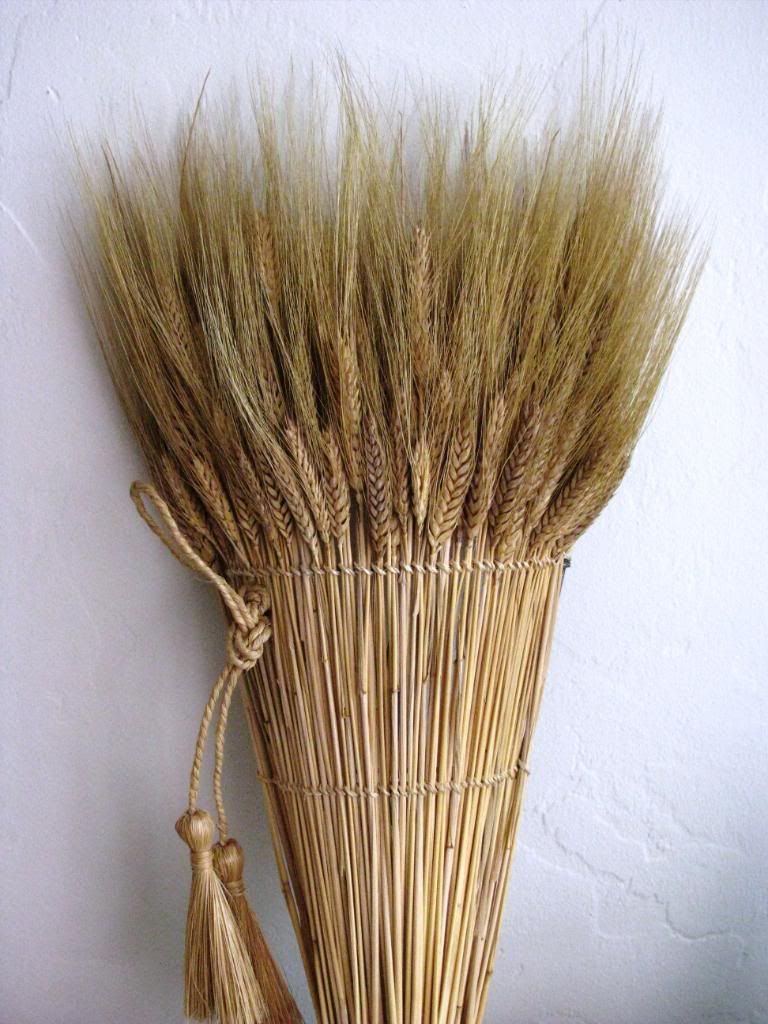 I purchased these two dapper fellows at the Halloween and Vine show several years ago.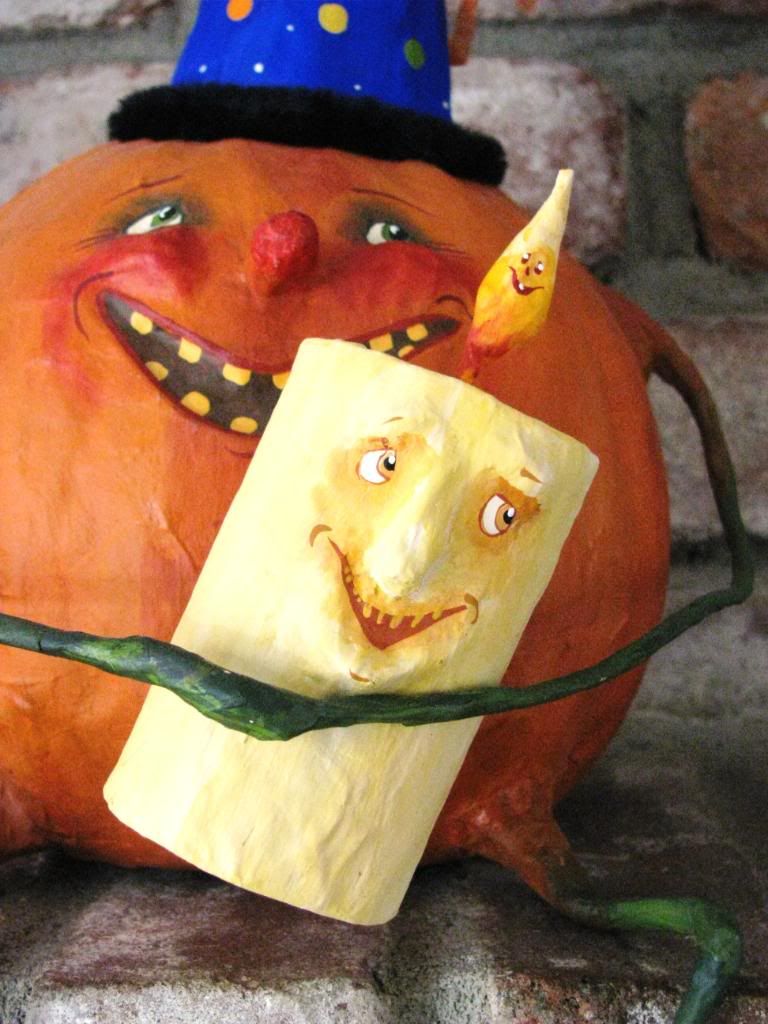 A touch of whimsy. Doesn't he look like he's up to something?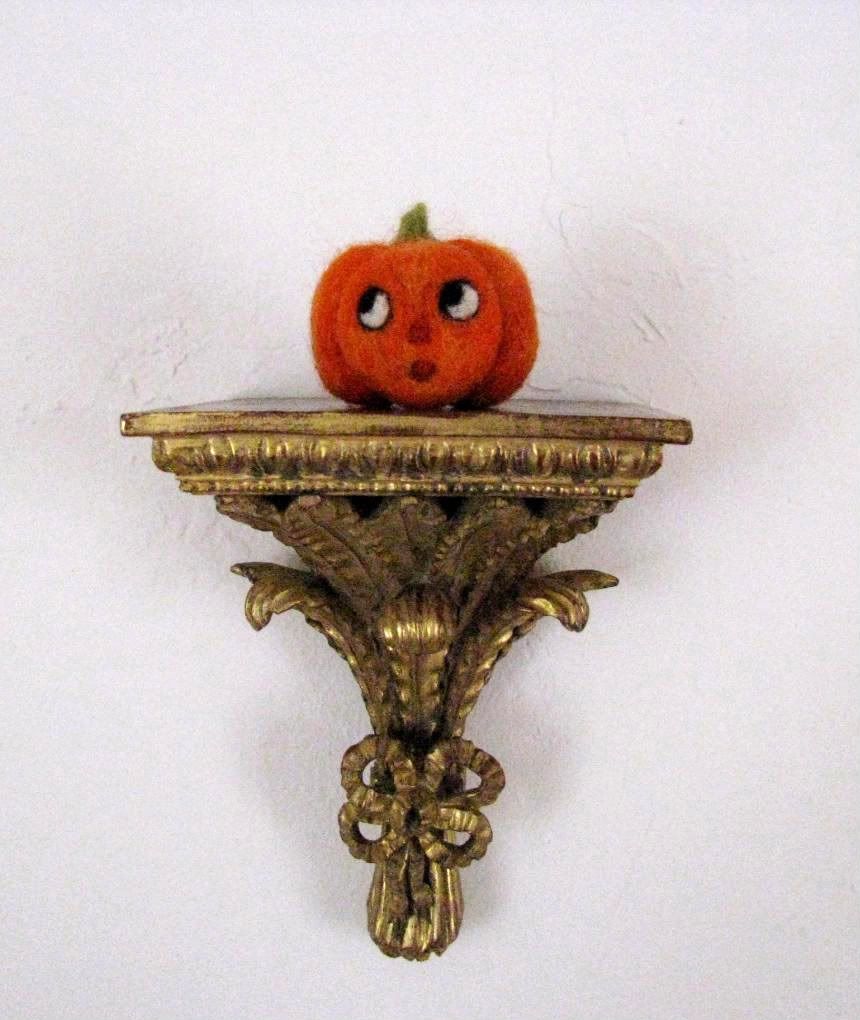 Marie all gussied up with a fall corsage of French beaded flowers.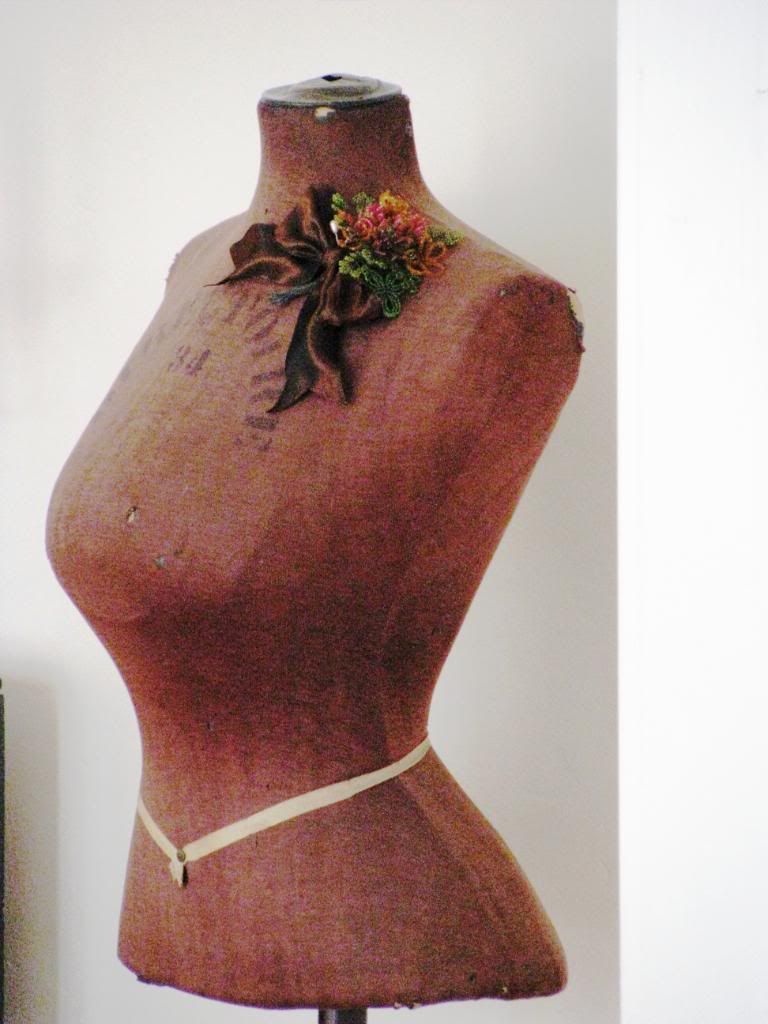 Trick or Treat anyone?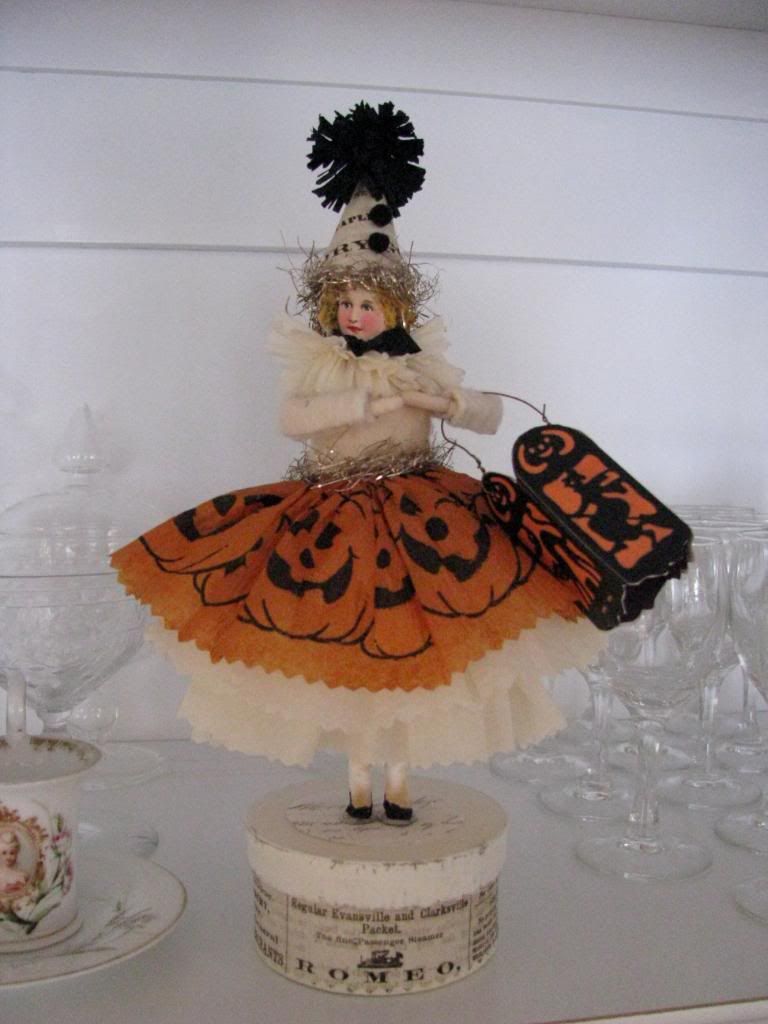 A room with a view into white.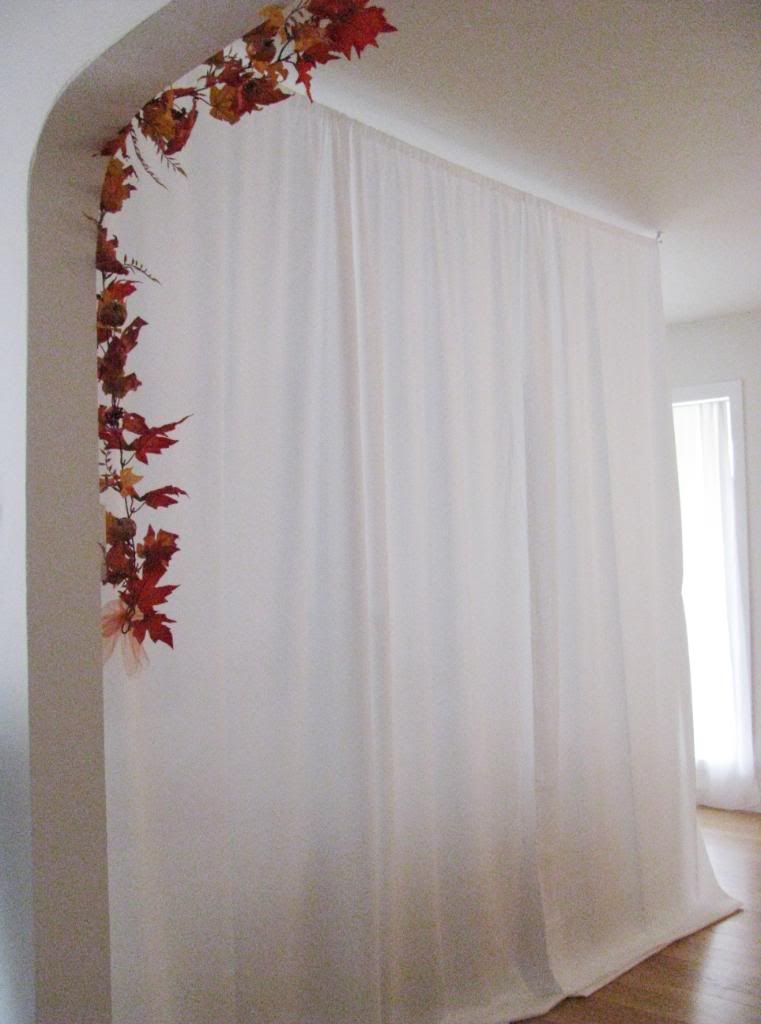 Glass pumpkins resting on the piano.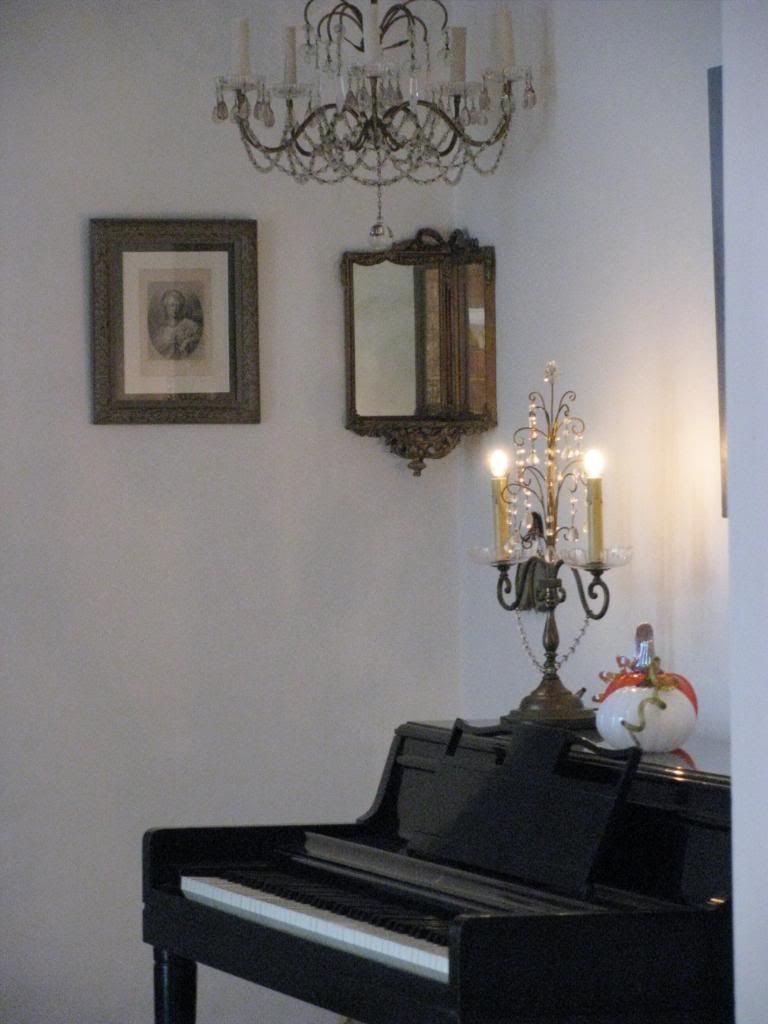 Some of my photos are currently not showing on my blog. I'm getting a lot of hits on them, and photobucket only allows a certain amount of bandwidth a month. I need to upgrade my account. I'm looking into the best way to do this. The photos should be back tomorrow.
Thanks for loving my photos!