Hi Everyone!

Today I'm participating in Lori's Doll Challenge. Thanks Lori for hosting such a fun event!

A couple of years back circumstances caused me to have to sell the few dolls I owned. This is not a sad thing. I was ready to move on and let them find new homes. I kept pictures of two of my favorite sweeties and I have posted them below. I've included a little eye candy for you all to enjoy too.



This beautiful dolly is holding one of my faeries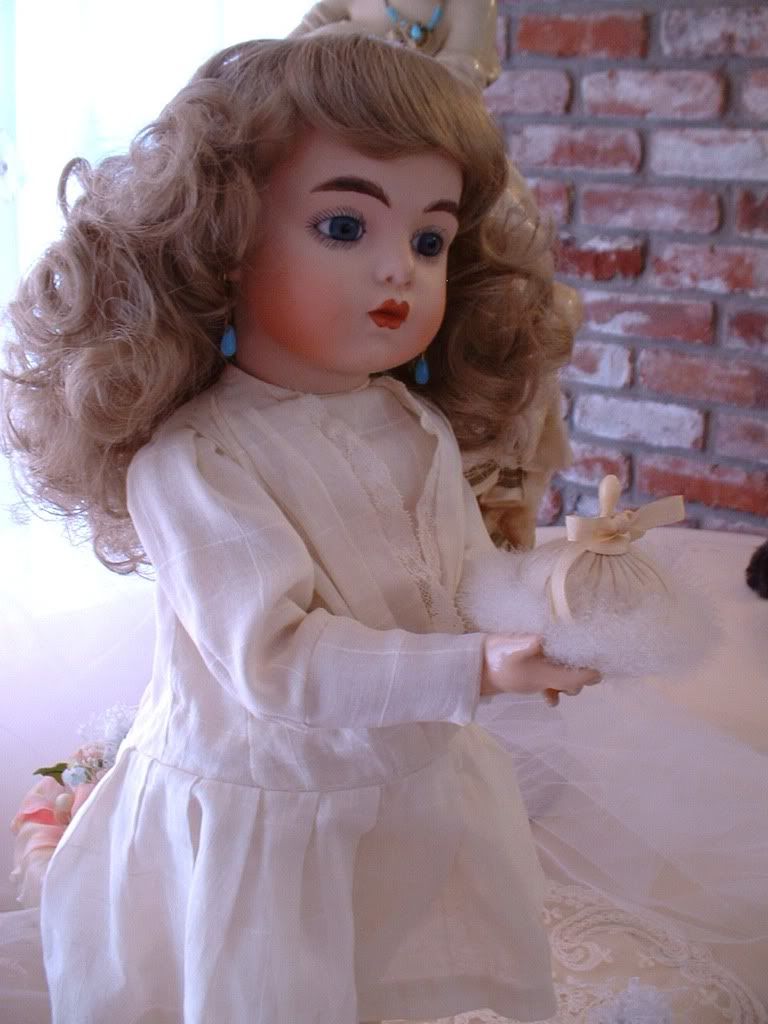 She also got a hold of my signature powder puff
This one had the loveliest face!
A LITTLE EYE CANDY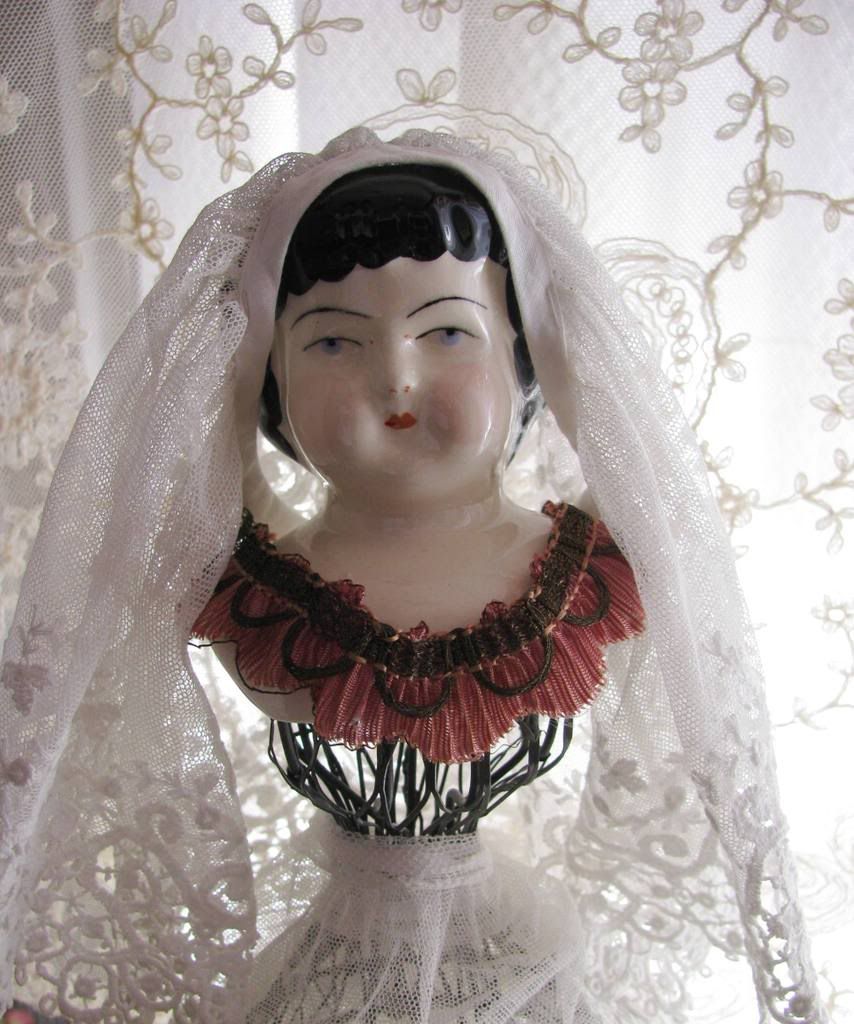 The Bride
She is going to be made into a wonderful dolly to sell. I haven't decided what she will wear yet.
Beautiful worn slippers from the early 20th Century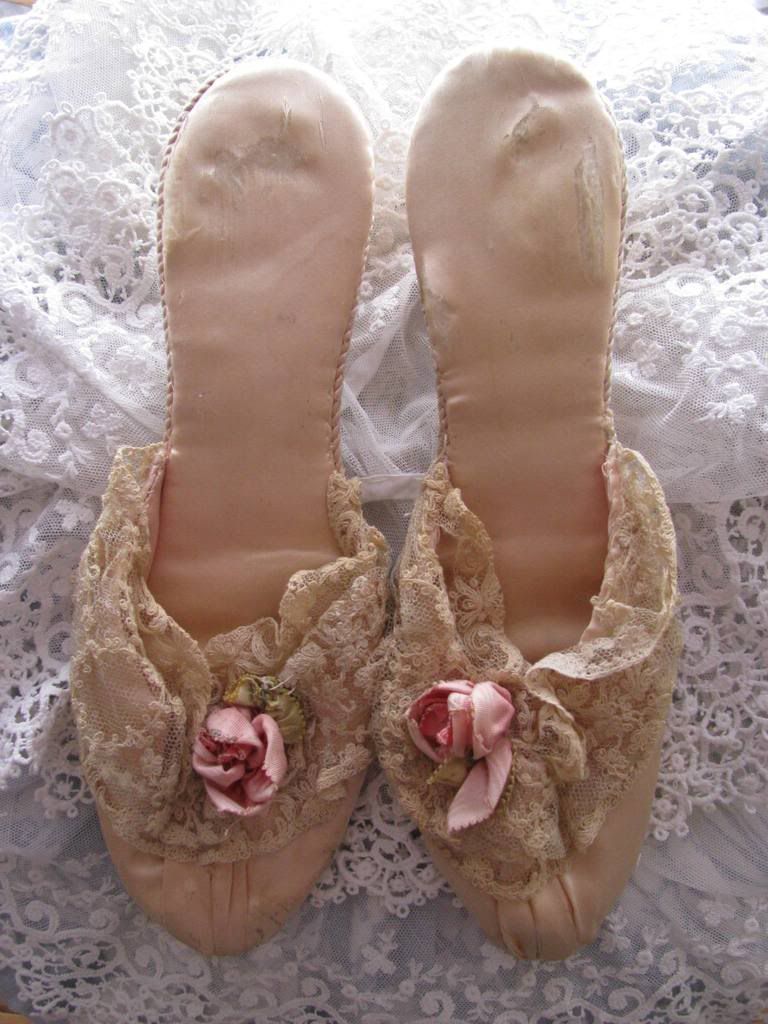 A pretty Victorian calling card
You can find more of these lovely little party hats
here
.
Doll Booties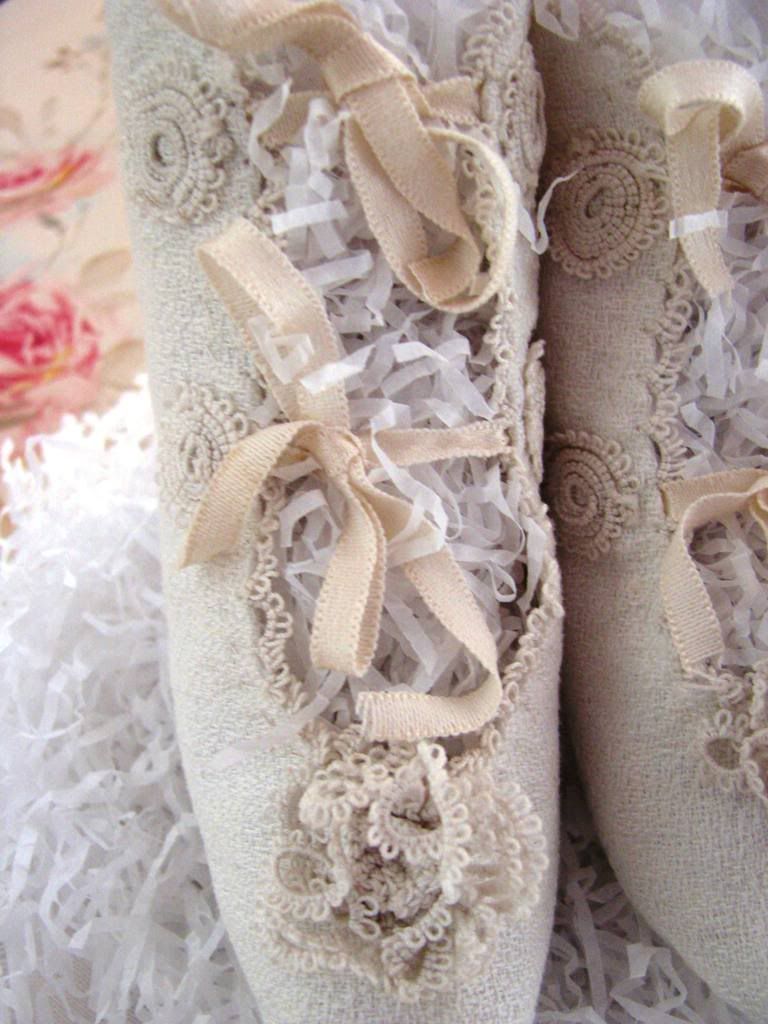 I have a question for all you doll owners out there. Have you ever noticed how worn out antique doll shoes are?
I think long ago when children still believed in fairy tales there was enough magic in the world to make dolls come to life, but only at night away from doubting eyes. When they awakened they would have grand balls. In the morning their shoes would be threadbare just like in the tale of the twelve dancing princesses. This would account for the worn out doll shoes we see in antique stores today. What do you think?
Mother of Pearl Buttons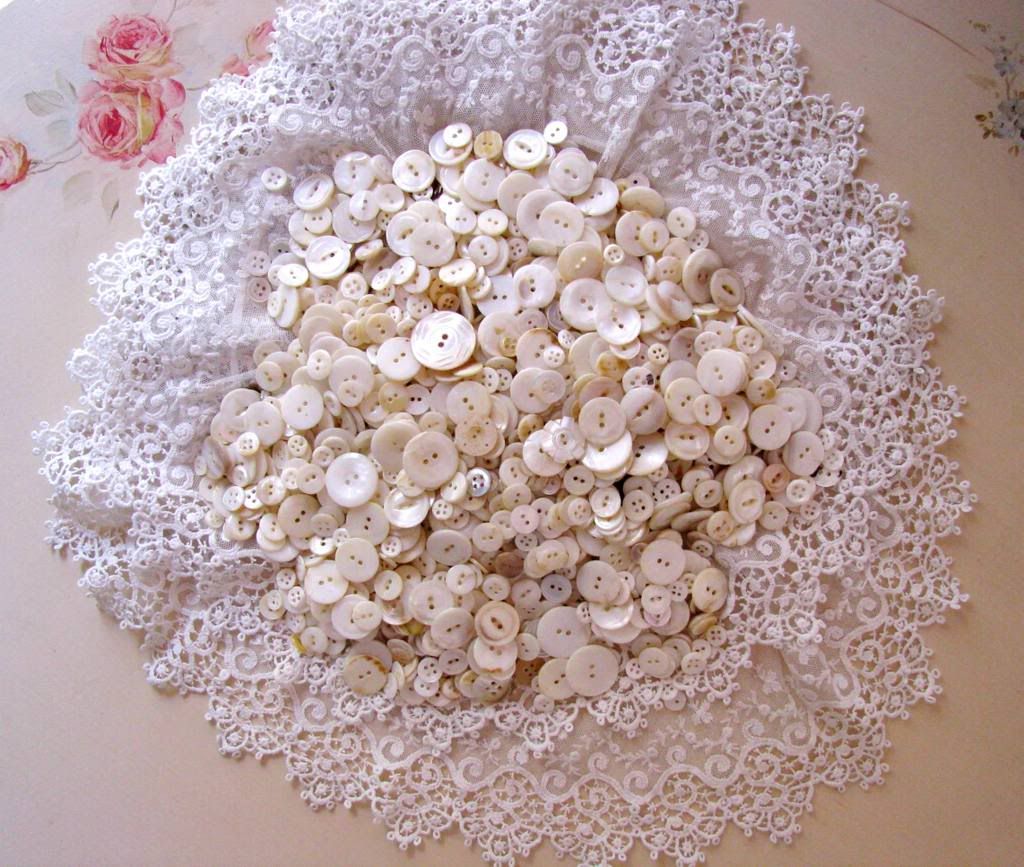 If you'd like to see my small collection of Faeries you can visit this link.

For more wonderful dolls please checkout Lori's blog here.

Thanks for visiting

Have a Beautiful Day!

P.S. For more fun visit this post here.