Last weekend I went to an antique faire and purchased a box of passementerie (beaded trims). There was something in the box that captured my attention.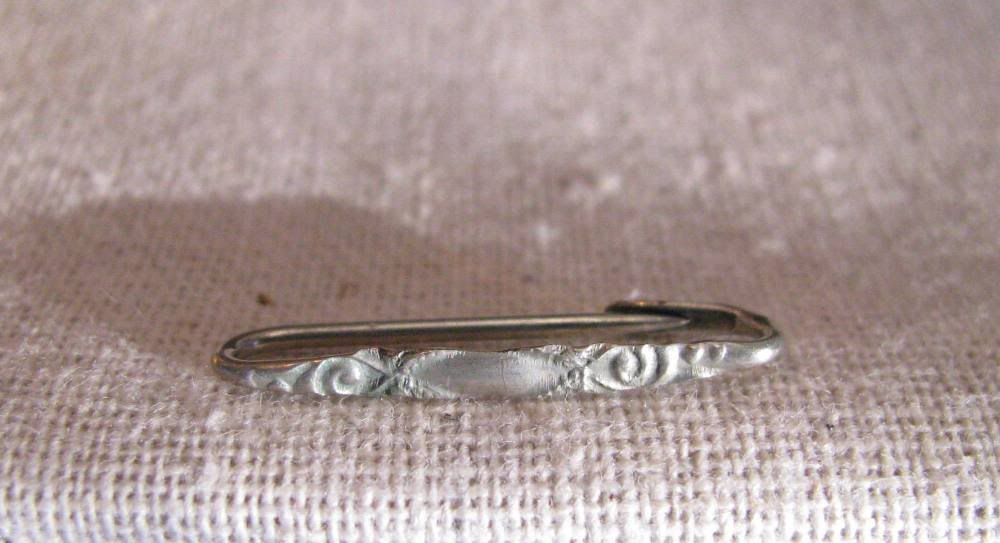 At first, I thought it was simply an old broken safety pin and almost threw it away. Luckily right as I was about to toss it out a little voice said, "take a closer look." It was then that I realized it was something special (at least it is to me). My inclination is to say that it is a safety pin, maybe Victorian in age? It is about 1 inch in length.
What do you think it is?