I had several of you ask how I display my millinery. Everything in my house is constantly moving so nothing is ever in a permanent resting place. I've mentioned before that our home is quite small and storage is at a premium. What we've had to do is buy cabinets for everything from towels and linens to our formal china. That is how I display most of my things.

Ten years ago, I walked into an antique store and saw the loveliest little apothecary cabinet from France. It was sold already, but I had fallen in love with it. I kept going back to the store after that, to gaze at it (until it was taken), but after three months it was still there. I plucked up enough courage to ask the store manager if it really was sold. Well . . . after calling the owner we found out it wasn't! I bought it for a song right there and then. It has held everything from fairies to china.

The picture below shows the cabinet holding some of my millinery and the next photo shows what it is currently holding (some of my old linens). I took these photos a long time ago and they are not full shots of the cabinet, but if you look closely in some of my photos throughout the blog you will see it pictured here and there filled with various things.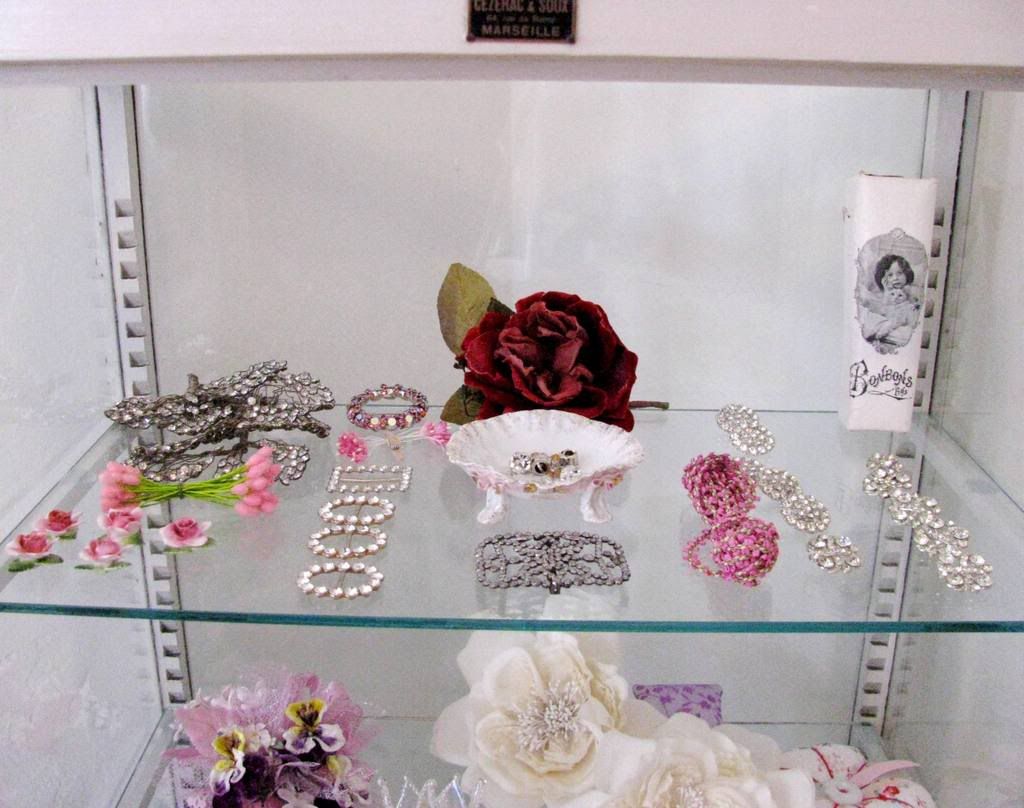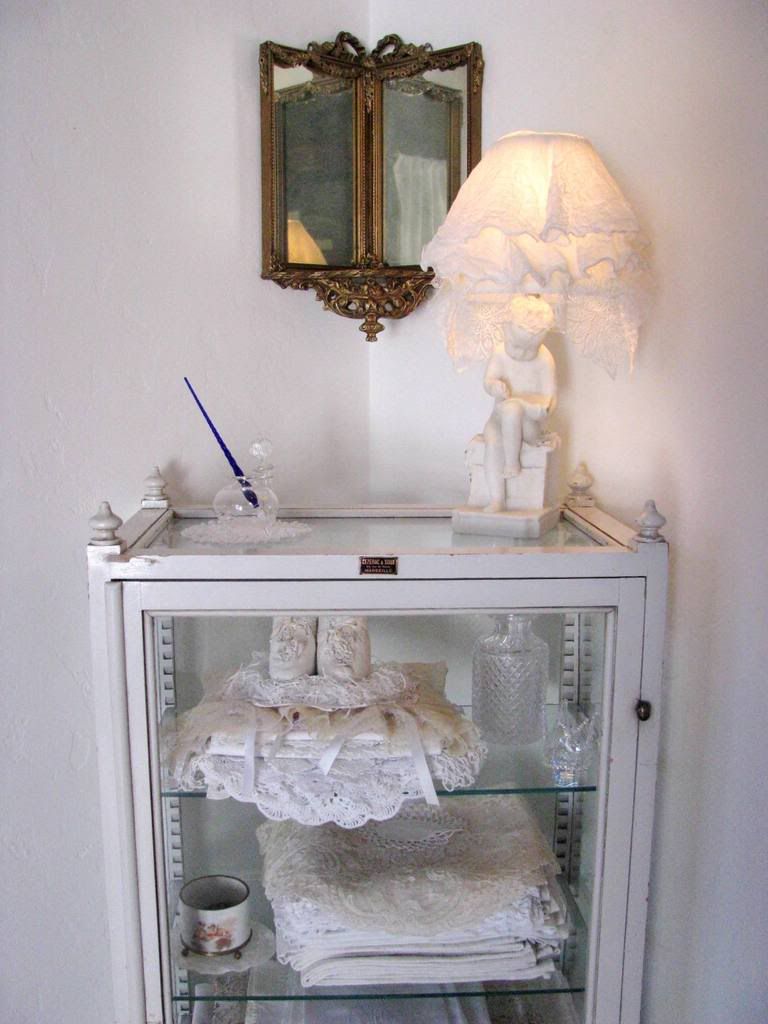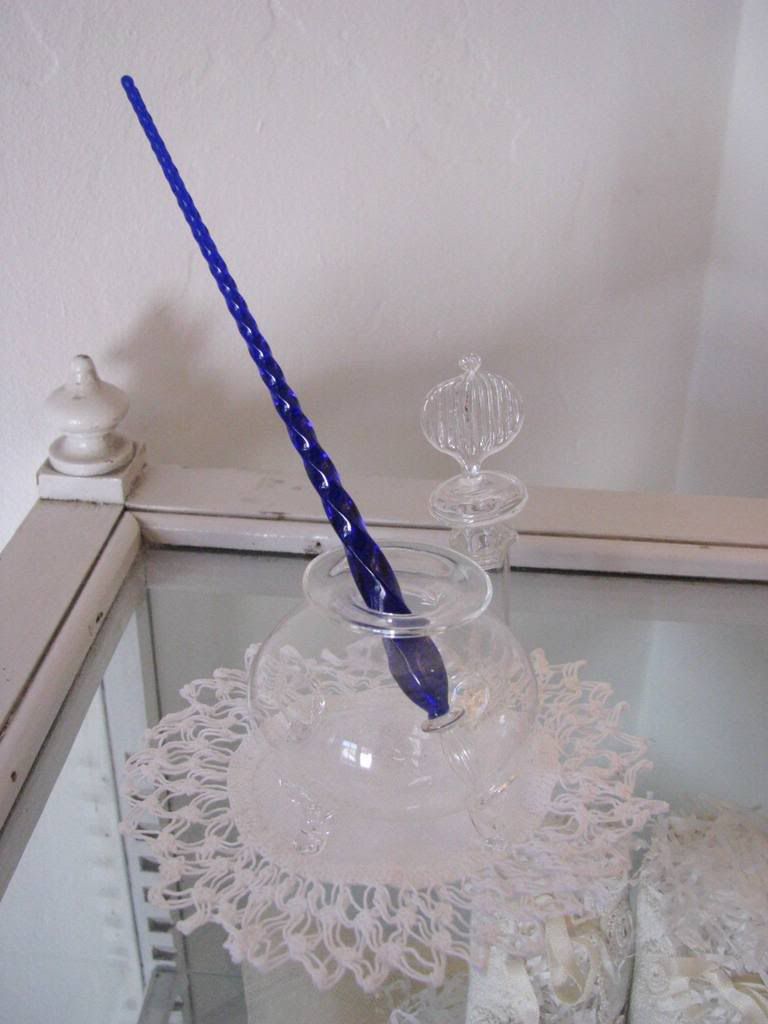 A pretty Venetian glass inkwell sits on top of the cabinet.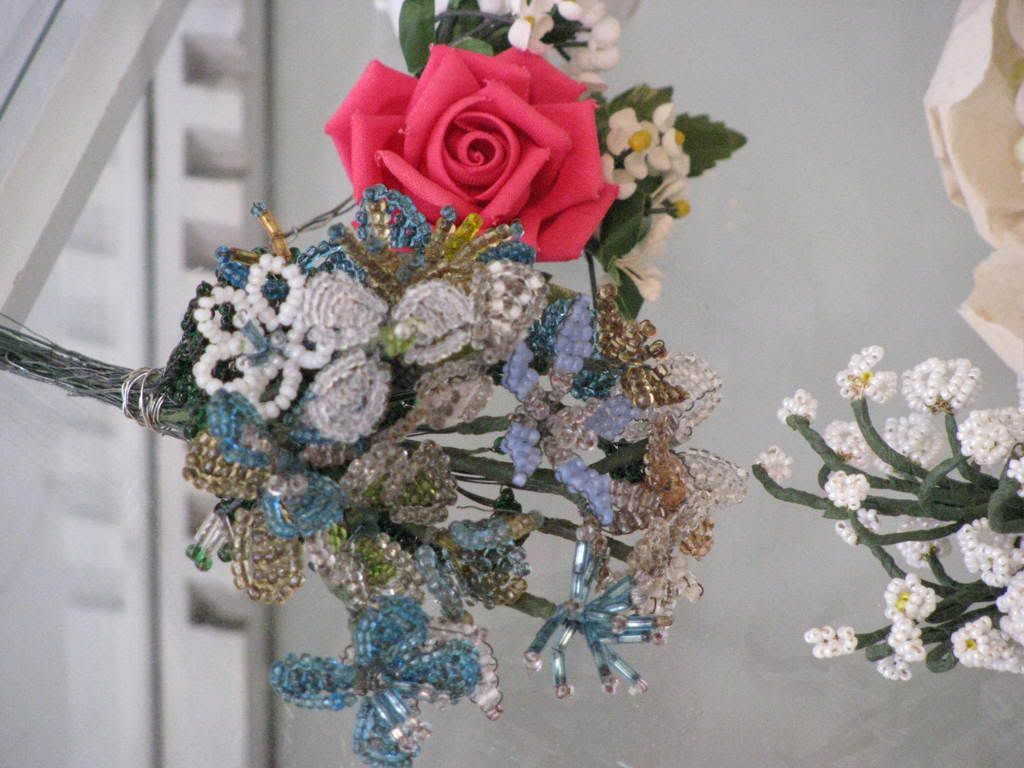 Antique beaded French flowers sparkle in this glass case.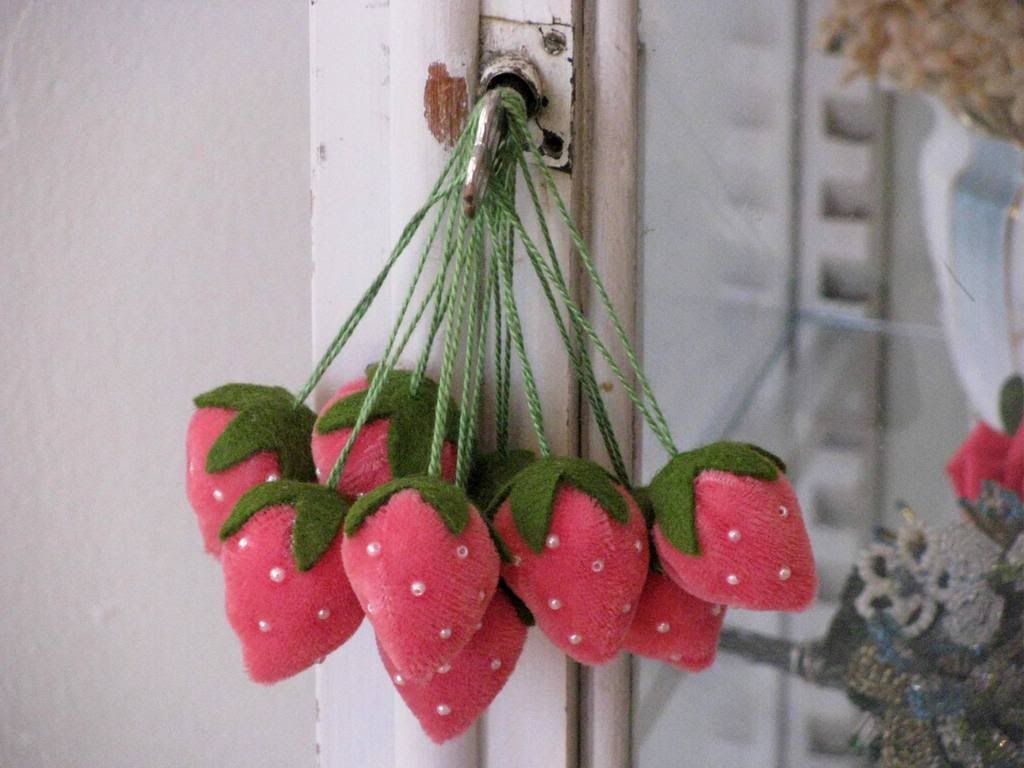 Velvet strawberries hang from the key.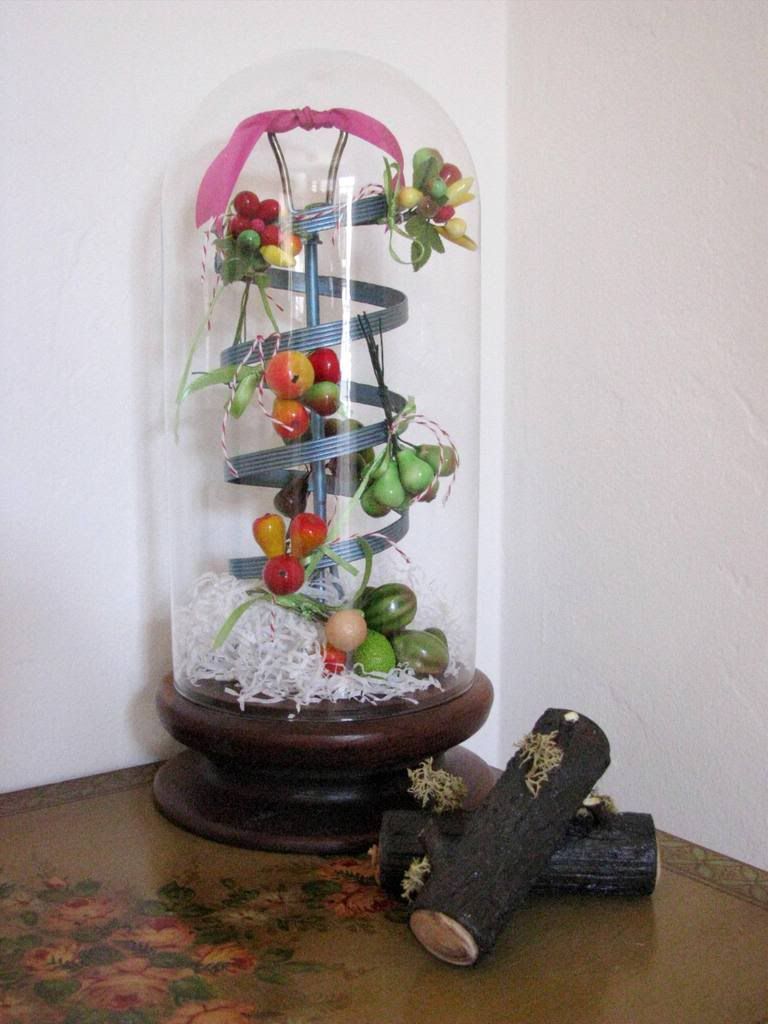 I recently put this display together. I have absolutely nowhere to put my art supplies so I'm beginning to scatter them around the house like art. This display is made up of a vintage earring holder. I took bakery twine and tied my old vintage fruit to it and then covered it with a glass dome. I use the domes to keep my supplies dust free.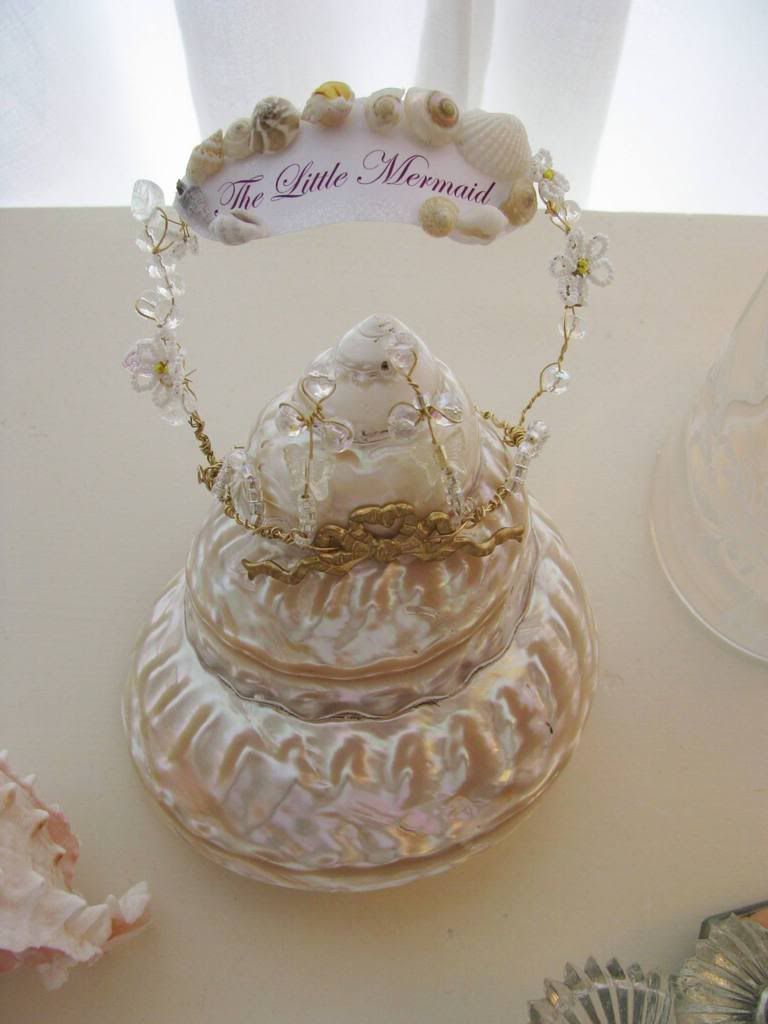 Here is something I just finished. This piece is actually recycled art stuff that was too wonderful to just leave in pieces. I had a bunch of twisted wire scraps and pretty crystal beads along with beach shells. I put them altogether and made this crown for a Little Mermaid. It actually is about 3 inches in diameter. It looks at home on this shell.
Some of you have asked about my little paper doll slippers. I promise they will be ready soon. I've had so many busy things distracting me from focusing on artwork. I also have a swirl of ideas in my mind for future projects. I'll post the slippers soon. Thanks for being patient!