A few weeks ago I received an email from someone who is remodeling their bedroom. The theme is white with accents of gold. I was asked to put together my favorite photos featuring gold details for her inspiration. I'm so sorry this has taken me so long to do. I actually was hoping to photograph some new things, but never found the time. Below is a compilation of photos from some of my previous blog posts with details in gold.
A list of suggestions for beautiful gold accents:
1. French ormolu
2. Gold filigree items as in photo 2
3. Small miniature gold frames
4. French
gesso
wall sconces
5.
Caroyln
Quartermaine
's fabric silks with gold script writing
6. Delicate scrolled brass findings
7. Italian gold leafed candlesticks
You might even consider having a local artist paint a simple gold leafed design on the walls.
I hope these ideas and photos are an inspiration to you.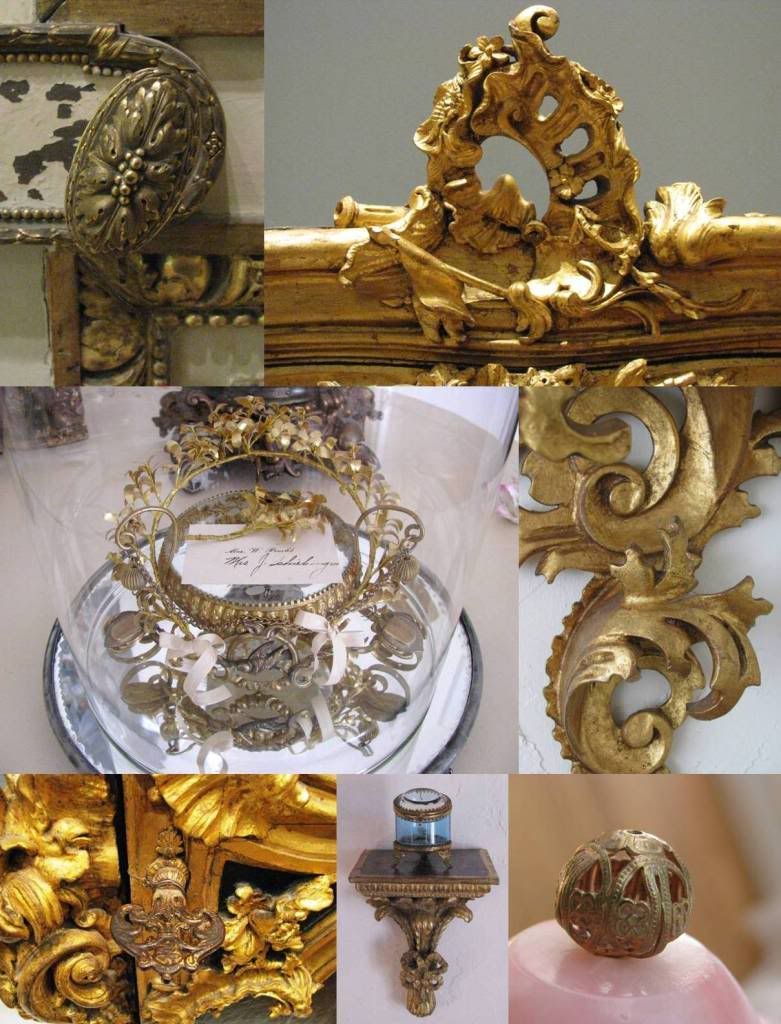 Gold Montage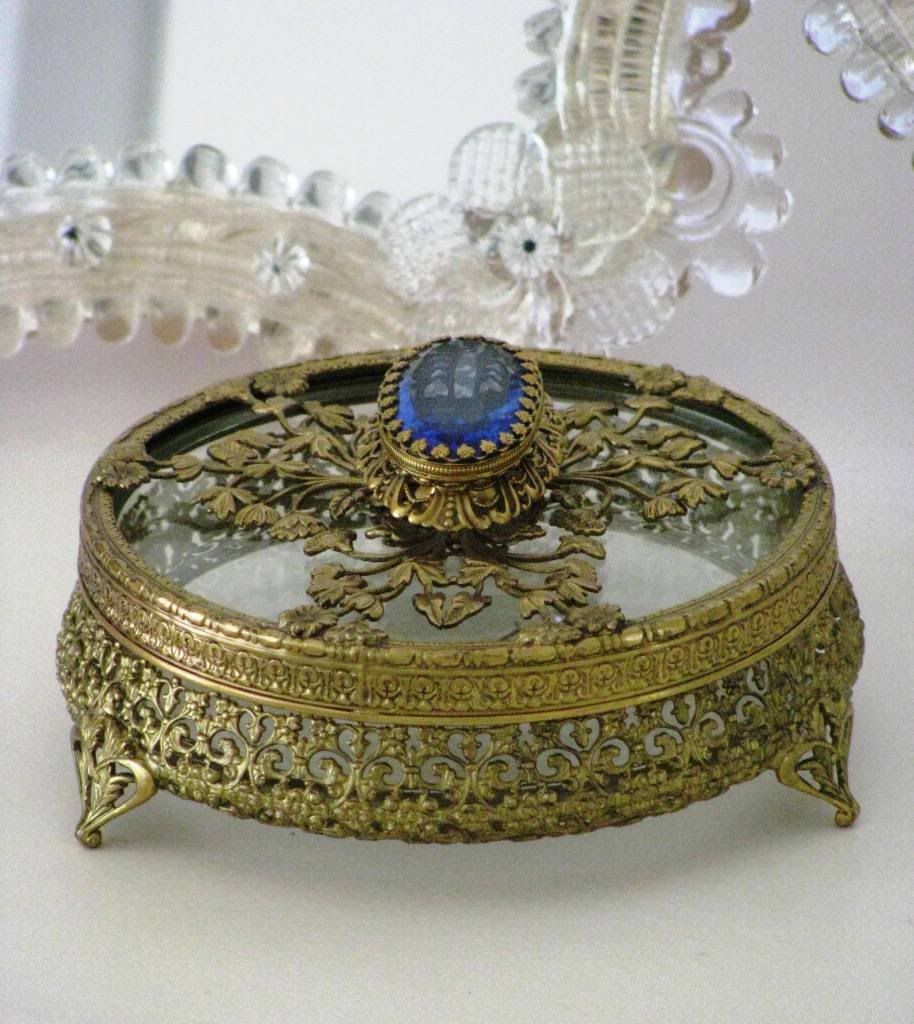 This powder box is stunning with its delicate filigree work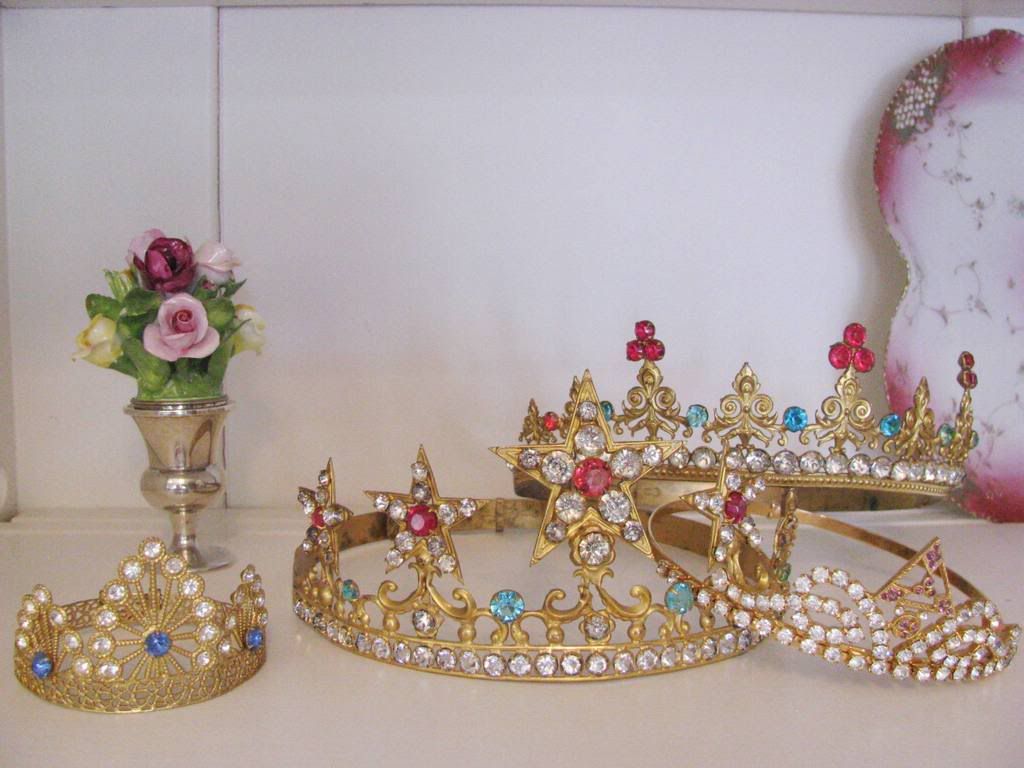 French crowns . . . these are some of my favorites!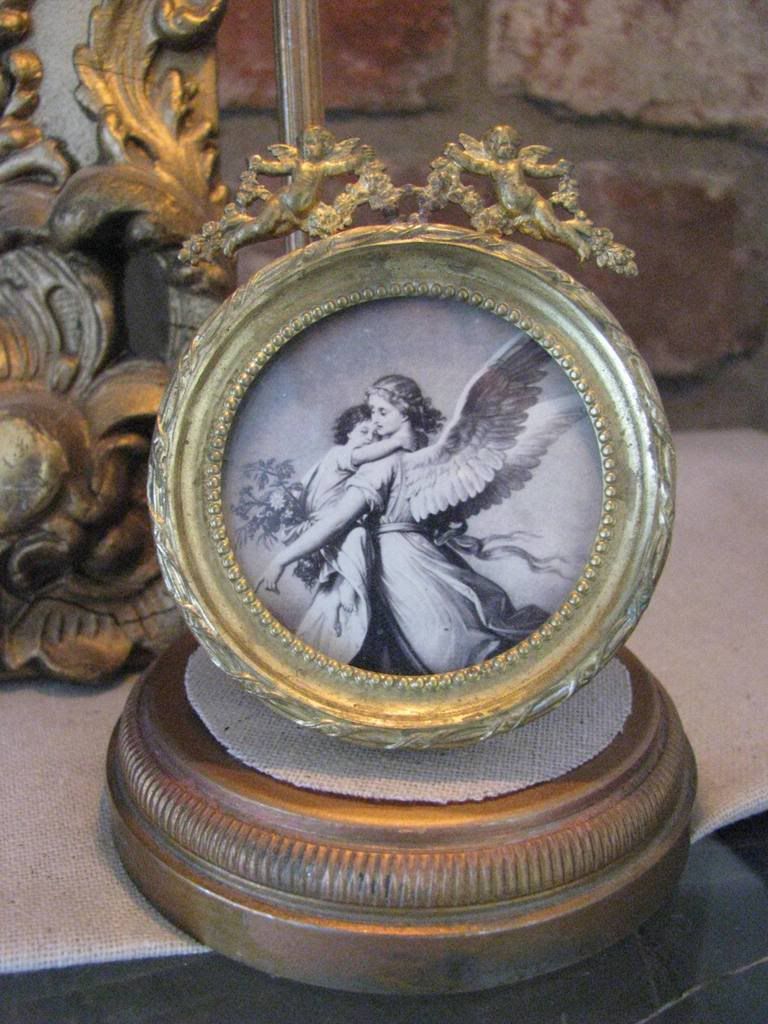 Miniature French frame with cherub ormolu details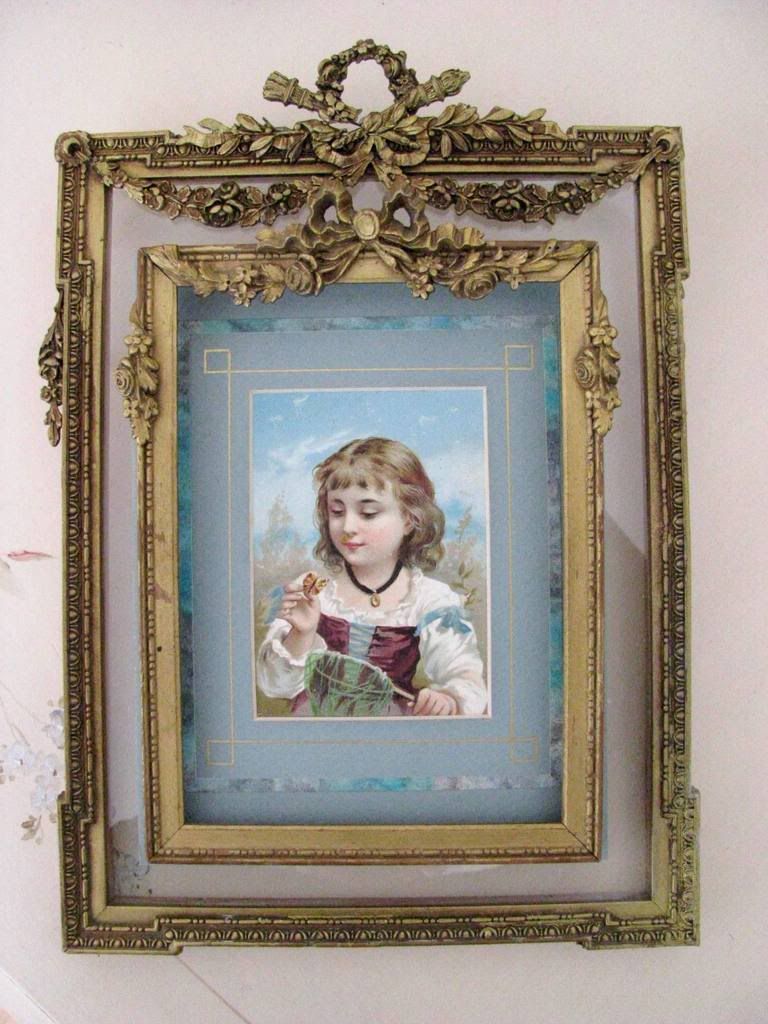 Layered gesso frames . . . I think this would look fabulous on a wall